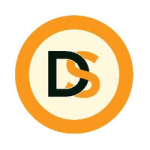 Davidson Sheehan LLP is an IP boutique headquartered in Austin, Texas looking for skilled and productive patent attorneys and agents to join our team. We serve a diverse group of sophisticated clients for whom we do exceptional work in a team-oriented environment.
Qualified applicants will possess an electrical engineering or computer engineering degree, and be registered to practice before the USPTO. At least two years of experience in preparing and prosecuting patent applications is required, ideally in the areas of virtual reality, graphics, mixed signal technology, and software. Candidates should possess a working understanding of these areas, as well as a willingness and affinity for learning new technologies.
Candidates in the Austin, TX area will be given priority, but we are also willing to consider exceptional candidates who are ready to work remote and travel to Austin on a quarterly basis. We provide competitive pay and benefits in a positive work environment. Candidates with the availability to work a trial period on a contract basis may also be given priority.
Contact
Please send resume and two writing samples (preferably one patent application and one prosecution response) to careers@ds-patent.com.
Additional Info
Employer Type: Law Firm
Job Location: Austin, Texas (possibly remote)