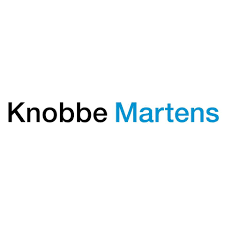 Knobbe Martens is seeking a bilingual (Japanese/English) patent scientist for their offices in California, Seattle, New York, or D.C. Patent Scientists work on complex projects wherein substantial judgment and initiative are required. These projects, which aid in the successful prosecution of patent applications through the United States Patent and Trademark Office (USPTO) and foreign patent offices, may vary in length from only a few hours to several months. Each Patent Scientist is required to participate in many different aspects of the patent application process. The Patent Scientist works directly with partners of the firm, as well as associate attorneys. Working as a team, they divide tasks in the preparation of individual patent applications. Patent Scientists are expected to communicate effectively and efficiently with attorneys, office staff, inventors, patent examiners at the USPTO, clients (domestic and foreign) and foreign attorneys on a daily basis while appropriately representing the firm's professional atmosphere.
Each client brings extremely novel and diverse technologies to our firm. Therefore, the candidate will learn about a variety of new technologies, learn to identify inventive features, learn to describe the inventions, and learn to convince the Patent Office to allow a patent for the technology. The position requires a candidate to possess an excellent attention to detail and the ability to describe the related technology in a way that is concise and vividly descriptive.
Responsibilities and Duties:
 Review new client technologies to determine potentially patentable features.
 Create technical diagrams and drawings that describe the invention.
 Write patent applications with clarity and technical accuracy.
 Review issued patents.
To be successful in this position the candidate must be a strong communicator, both written and oral. They must be able to work independently, with a large amount of working freedom, while still communicating progress to attorneys and assistants in a timely fashion. Each Patent Scientist should have an interest in intellectual property law. In addition, each candidate will eventually participate in a patent law course and become registered with the United States Patent Office.
Education and Experience:
B.S. degree in Electrical Engineering, Computer Science, Computer Engineering, Physics, or other similar technical subject is required
At least three to 10 years of patent prosecution experience is strongly desired
Ability to communicate clearly and effectively with regard to technical and legal terminology, both verbally and in writing, in both Japanese and English languages.
Japanese patent attorney or Japanese law firm experience is preferred
Strong Japanese interpersonal skills and business etiquette are essential because the candidate will be expected to maintain, strengthen and build relationships with key Japanese clients and potential clients
Must be willing to engage in business development activities, including seminars, client social interactions and international travel
Must be independently motivated to succeed and measure success on a team level
Qualified candidates will possess exceptional oral and written communication skills.
EOE/Minorities/Females/Veteran/Disability
Apply online at:
http://www.knobbelaw.com/viDesktop/viRecruitSelfApply/ReDefault.aspx?FilterREID=6&FilterJobCategoryID=3&FilterJobID=422
Please include a cover letter, resume, transcripts, and writing sample with your submission.
Additional Info
Employer Type: Law Firm
Job Location: California, Seattle, New York, or D.C.