Holland & Hart LLP is seeking an IP specialist. The Intellectual Property Specialist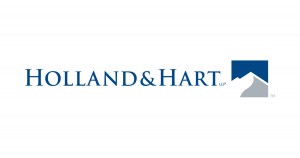 supports the growing, innovative, electronics-focused patent practice. This supportive position is responsible for patent-related tasks, helping to prepare and prosecute patents for some of the largest and most innovative technology companies in the world. This role joins a dynamic, collaborative environment focused on excellence and work/life balance and specifically supports the Electrical Engineering IP practice.
Essential Duties/Responsibilities:
Supports patent attorneys in docket and practice management
Performs tasks associated with the preparation and prosecution of patent applications
Manages and performs range of duties related to an internal electronic file system
Generates templates for patent applications, and responses to various Office Actions (including but not limited to: a Filing Receipt, Notice to File Missing Parts, Response to Office Action, Notice of Publication, Notice of Allowance, Issue Notification; and Letters Patent) as they relate to correspondence/filing with USPTO, PCT, and foreign associates
Prepares additional templates for various legal documents (Declaration, Powers of Attorney, Assignments)
Reviews formalities of filed patent documents to ensure proper form, including Filing Receipts, Declarations, Recordings, Information Disclosure Statements, allowed patents ready to issue, etc.)
Performs electronic filings at the USPTO
Manages new client intake and opening of matters
Maintains proficiency in required technologies such as Microsoft Office, Adobe Acrobat, iManage, USPTO products, Intapp, etc.
Performs other functions as assigned
Job Qualifications (Education, Experience and Certification):
All career-focused, interested candidates able to demonstrate the following will be considered:
Abilities
Strong work ethic and attention to detail
Excels within a dynamic, positive, professional, team-oriented culture
Quickly learns and comprehends complex concepts and processes
Thinks critically to understand how each task fits into a broader workflow
Works efficiently, using available technology and striving to make tasks easier and more efficient.
Skills
Requires superior proofreading
Requires superior oral and written communication
Requires proficiency in Microsoft Office suite products (Outlook, Word, Excel, and PowerPoint, Visio is a plus), Adobe Acrobat, iManage, USPTO products, Intapp, etc
Education
A Bachelor's degree or 3-5 years experience in a professional environment required.
Experience
Minimum 3+ years patent prosecution experience required
Knowledge
Knowledge of USPTO systems and processes
Knowledge of patent preparation and prosecution
Competencies:
Functional/Technical Expertise – Understands necessary information, processes and procedures to carry out job responsibilities.
Customer Orientation – Views the firm through the eyes of the customer and goes out of their way to anticipate and meet customer needs.
Communication – Recognizes the essential value of continuous information exchange.
Team Player – Team oriented; maintains composure and is adaptable to the changing needs of the team.
Results Orientation – Maintains appropriate focus on outcomes and accomplishments.
Change Agility – Effectively adjusts habits, procedures, and behavior as needed.
Business Thinking – Understands the bigger picture and how individual actions fit in.
High Standards – Takes pride in putting forth high-quality work product.
Initiative – Proactively seeks ways to contribute to and enhance the success of the team.
Physical Requirements:
While performing the duties of this position, the employee must have the ability to sit, stand and/or walk for extended periods of time; manipulate (lift, carry, move) weights of at least ten (10) pounds; have repetitive wrist/hand/finger movement to work on a computer and/or related office equipment; speak clearly and concisely so listeners can understand; and regularly understand the speech of another person.
The physical demands described here are representative of those that must be met by this position to successfully perform the essential functions of this job. Reasonable accommodations may be made to enable individuals with disabilities to perform the essential functions.
Work Environment:
Professional office atmosphere. Sedentary work that primarily involves sitting or standing for prolonged periods. Position may require occasional off-hour meetings and events.
The work environment characteristics described here are representative of those this position may encounter while performing the essential functions of this job. Reasonable accommodations may be made to enable individuals with disabilities to perform the essential functions.
Note: This job description is intended to convey information essential to understanding the scope of the job and the general nature and level of work performed by job holders within this job. However, this job description is not intended to be an exhaustive list of qualifications, skills, efforts, duties, responsibilities or working conditions associated with the position.
Apply online at:
https://recruiting2.ultipro.com/HOL1009HHLLP/JobBoard/0ba64e57-f8ff-4239-a9ff-f1e3dc401ae6/OpportunityDetail?opportunityId=10491444-1812-4f1d-a57a-900bacfae332
Please include a cover letter and resume with application.
Additional Info
Employer Type: Law Firm
Job Location: Boulder, CO and/or Salt Lake City, UT