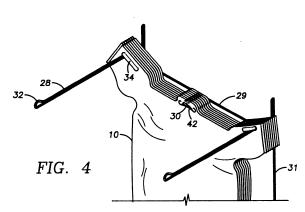 The International Trade Commission (ITC) has issued a general exclusion order prohibiting the unlicensed entry of plastic grocery and retail bags that infringe Superbag's patented technology. (U.S. Patent No. 5,188,235). The Commission also determined that "public interest factors" do not preclude the issuance of the exclusion order.
Superbag had filed a complaint against four parties:
Thai Plastic Bags of Thailand; Hmong Industries of St. Paul, Minnesota; Spectrum Plastics of Cerritos, California; and Pan Pacific Plastics of Union City, California.
Read the full order here.
Thanks to IP-Updates for the link.