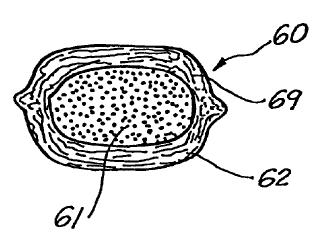 Mars filed a patent infringement suit against Del Monte, alleging infringement on its patented pet food. (U.S. Patent 6,312,746)(A dual texture animal food product with a soft inner component surrounded by a harder, more rigid shell). After a Markman hearing, the district court issued summary judgment of noninfringement to Del Monte. On appeal, the Federal Circuit reversed. In the Mars appellate decision, the appellate court modified the claim construction and remanded.
Now, based on the new claim construction, the California district court has decided the case in favor of Mars. The trial moves to a damages phase next month. According to Teresa F. Lindeman at the Pittsburgh Post-Gazette,
A jury trial has been ordered next month to determine whether Mars will get $2.3 million in compensatory damages, plus additional damages for willful infringement and a permanent injunction to stop Del Monte from making the so-called dual-textured products.
Mars's affected products include Pounce Purr-fections and Meaty Bones Savory Bites. An appeal is expected.