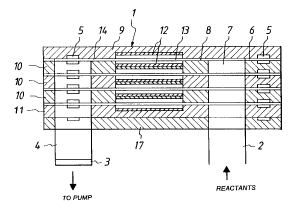 ASM America v. Genus (Fed. Cir. 2005)
In a dispute over a method of sequential atomic layer deposition (ALD), ASM sued Genus for infringement of its patents. After construing the claims, the magistrate granted summary judgment of non-infringement in favor of Genus. ASM appealed the construction.
On appeal, the CAFC affirmed, finding that the district court was "on firm ground."
The disputed construction involved the term "evacuate." ASM argued that evacuate should encompass use of an inert gas to push gases out. However, the Appellate Panel found that, "when the specification and the prosecution history are read as a whole, it becomes clear that the insertion of inert gas may help render the process of evacuation more efficient, but is not part of the evacuation itself."
Summary judgment of non-infringement affirmed.