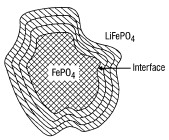 University of Texas v. NTT (Fed. Cir. 2005).
UT filed suit in Texas state court against NTT for breach of contract, tortious interference, etc. That case was removed to federal court under 28 USC 1338(a) after the district judge found that UT's tortious interference claim required a finding that UT's patents overlapped with NTT's patents. The district court then ruled on a motion to dismiss, NTT appealed to the CAFC.
On appeal, the CAFC determined that it did not have jurisdiction over this case because it did not necessarily implicate substantial questions under the federal patent laws.
Here there is no question that the claims framed in the Complaint assert only causes of action created by the state law of Texas and not the federal patent laws. Accordingly, the issue becomes whether the state law claims asserted or the relief requested by Plaintiffs 'necessarily depends on resolution of a substantial question of federal patent law.' . . . [T]his court has held that issues of inventorship, infringement, validity and enforceability present sufficiently substantial questions of federal patent law to support jurisdiction under section 1338(a). NTT is incorrect, however, in asserting that such issues are raised by Plaintiffs' claim for tortious interference. This is so primarily because patent law issues identified by NTT are not essential to the resolution of Plaintiffs' claim.
Thus, since the tortious interference could be proven without delving into substantial patent issues, the appellate panel determined that it did not arise under the patent laws.
The Federal Circuit then transferred the remaining issues to be determined on appeal to the Fifth Circuit.