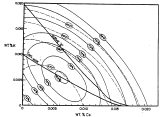 Union Carbide v. Shell Oil (Fed. Cir. 2005).
A jury found that Shell infringed Union Carbide's patented process for producing Ethylene Oxide. However, the court did not allow Union Carbide to collect damages for Shell's foreign sales under 35 U.S.C. 271(f) because the statute is "not directed to process claims."
On appeal, the CAFC reversed the district court and reaffirmed the recent Eolas decision that 271(f) is directed to "every component of every form of invention" and that the statute is "not limited to physical machines."
Thus, the court found that Shell's exportation of a catalyst used abroad to facilitate the patented process constituted infringement under the law. Remanded for a new determination of damages.
Links: