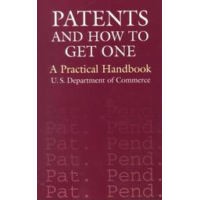 Patents and How to Get One : A Practical Handbook

U.S. Dept. of Commerce
$4.95 from Amazon.com
The U.S. Department of Commerce publishes a small book titled "Patents and How to Get One: A Practical Handbook." I would recommend this book to anyone who is planing to apply for a patent.
It will give you a fairly solid foundation in the patenting process so that you can spend time discussing real issues with your patent attorney rather than reviewing the legal background.
The best part — the book is $4.95.