Bill Friedman filed his patent application on October 23, 1936 on a new cryptographic system. The patent finally issued some 64 years later as U.S. Patent No. 6,130,946. Can you find any currently viable patent with an earlier filing date?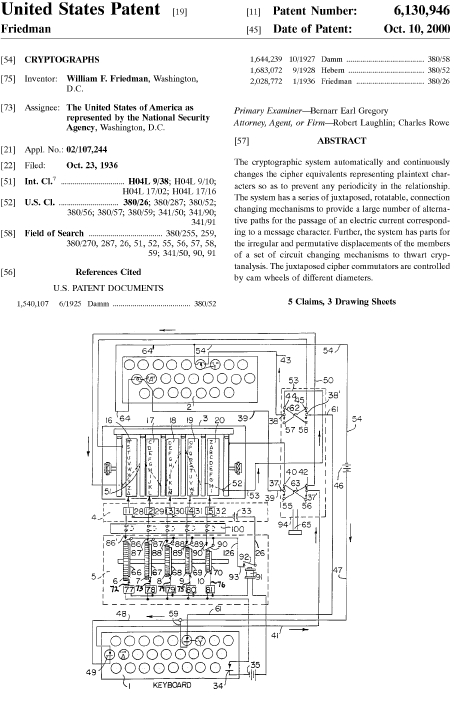 * This tidbit came from the great discussion ongoing at the Patent Information User's Group about record-holding patents (longest pending, most claims, etc.).
UPDATE: A reader found Patent No. 6,097812 by the same inventor. It is still viable, but the filing date was July 25, 1933!