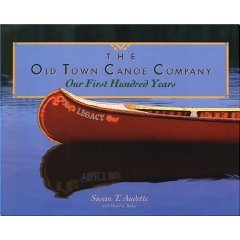 Old Town Canoe v. Confluence Holdings (Fed. Cir. 2006, 05–1123).
Old Town sued Confluence, asserting infringement of its patent covering layered polyethylene canoes. Confluence filed declaratory judgment counterclaims of invalidity and unenforceability.
After a few days of trial, the judge called it quits — first ruling that as a matter of law, the patents were not infringed, and the next day taking further arguments and ruling that the patents were not invalid and not unenforceable.
On appeal, the CAFC majority agreed that the claims were not infringed (based on claim construction) and then bit into the validity analysis.
Enablement: Because the time and temperature settings of the canoe manufacturing process were not disclosed, a jury could find that undue experimentation was required.

Best mode: Best mode requirement only applies to the claimed invention. However, the defendant's evidence that a preferred mode had not been disclosed to the PTO was enough to overcome the Court's judgment as a matter of law.

Inequitable Conduct: Without evidence of intent, the patentee's failure to disclose the best mode is not "material" as a matter of law.
J. Mayer's Dissent: Dissenting-in-part, Judge Mayer argued that after the district court decided that the defendant did not infringe, the declaratory judgment jurisdiction of the counterclaims vanished. Those counterclaims became moot. Thus, the lower court's decision on validity and enforceability should be vacated.
Practice Strategy: This case is a prime example of why a defendant should include declaratory judgment counterclaims rather than just defenses. With counterclaims, the plaintiff will need the defendant's agreement to end the case.