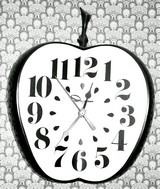 The gossip tree says that the PTO received over 500 comments to its proposed changes to continuation practice. Most of these comments are publicly available here. The now independently confirmed rumor is that the final rules will be modified and published in late November or early December of this year with an implementation date of January 2007. It is likely that a number of risk-averse companies will be filing continuations like-mad this fall on the recommendation of their CYA attorneys.
As many of you know, the proposed rules include controversial restrictions on continuation practice that would allow only one continuation or RCE as a right. Other second or subsequent continuations could be filed with a showing of cause. Read more about the proposed continuation changes here.
Cecil Quillen, who first addressed this issue back in 2001, provided his interesting comments to the proposal:
Rather than attempting to limit the number of continuing application filings by creating an additional procedure. . . the PTO should instead seek legislation abolishing all forms of continuing applications (continuations, CIPs, RCEs, etc.), except for divisional applications filed pursuant to a Section 121 Requirement for Restriction.
For those of you in Chicago, John Doll (the Commissioner of Patents), Douglas Lichtman (UChicago), and others will be discussing this issue as well as other Internet related issues at an upcoming seminar titled "IP Law and the Internet" at Northwestern Law School on July 27, 2006. Link. Contact Evan Brown or Kevin Thompson for more information on the conference.