Three patent attorneys, Steve Nipper, Doug Sorocco, and Matt Buchanan have teamed up again — this time with some legal recruiting specialists to form the new job board LegalMojo.

The site will likely have a heavy emphasis on IP needs, although the board is open for all types of legal jobs. Even before coming on-line, the "rethinkers" lined up an impressive group of potential offerings.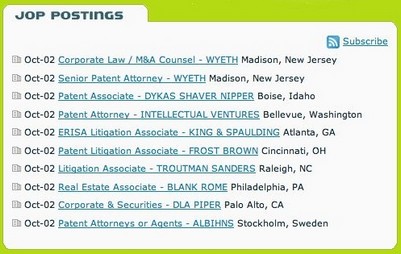 The price for listing jobs is quite low, so I would expect that many small firms and in-house jobs will be listed in the future. Check it out.
Notes
These are the same guys who brought us PatentFizz (issued patent information).