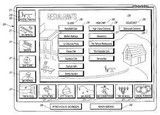 Plumtree v. Datamize (Fed. Cir. 2006)
Declaratory Judgment Jurisdiction: The Datamize patents cover software authoring tools for creating software kiosks. Datamize had earlier sued Plumtree for patent infringement and had also told Plumtree that it would be infringing the soon-to-issue continuation application. When the continuation did issue, Plumtree filed a declaratory judgment action — giving the CAFC one last opportunity to opine on its reasonable apprehension test before the Supreme Court issues its MedImmune decision in early 2007.
A declaratory judgment action requires an actual controversy between interested parties. The DJ plaintiff must show (1) some action by the patentee that creates a reasonable apprehension of facing a patent infringement lawsuit and (2) some activity on the part of the DJ plaintiff that could constitute infringement. With a few bright-line exceptions (such as that seen in MedImmune), the court looks to the totality of the circumstances when determining whether a reasonable apprehension of suit exists.
Here, the court found that the prior suit on similar technology exhibited a "course of conduct" indicating a "willingness to protect [its patented] technology"and thus "created a reasonable apprehension of suit."
On Sale Bar: Once jurisdiction was established, the CAFC looked to determine whether the Datamize patents were invalid for being on-sale more than one year prior to the filing of the application. Here, the appellate panel found that sale of a kiosk did not violate the on-sale bar because the patents did not cover the kiosks themselves. The court noted, however, that the on-sale bar would be triggered if either (1) the sales contract required use of the patented method or (2) the patented method was actually used to complete the contract prior to the critical date. Plumtree, however, could not prove either of those — the agreement "did not unambiguously require use of the patented method" and there was no evidence that the patented method was actually performed prior to the critical date.
Notes: This is the second CAFC opinion involving these two parties. The earlier case involved the same technology but a different patent. That patent was invalid as indefinite because the claims included the terms "aesthetically pleasing."