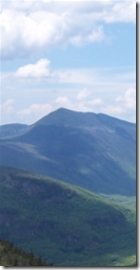 For most of the month of June, I will be teaching the basic US Patent Law course at Franklin Pierce's 21st annual Intellectual Property Summer Institute (IPSI). Other (more specialized) courses available include, inter alia, IP Management (Dellenbaugh); International Patent Law (Becker); Patent Data Mining (Cavicchi); Practice before the Federal Circuit (Whealan); Licensing (Weikers, Jorda); Trademark Law (LaFrance); and IP Valuation (Smith). I'm hoping to sit-in on a couple of these for my own edification.
For those of you who don't know, Concord, New Hampshire is absolutely beautiful in the summer. Since Pierce is the only law school in the state and is located in the capital city, there is also a good chance that you'll get to meet your favorite presidential candidate.
International: Pierce Law also offers an international summer perspective. Professor Bill Hennessey (probably the leading US scholar on Chinese patent law) is leading the IPSI program at Tsinghua University in Beijing. (June 25 – July 27). This is one of the very-top programs on Asian-IP issues, and Tsinghua is one of the highest rated universities in all of mainland China. For a more European approach, Pierce Law also has an eLaw program in Cork, Ireland.
Links:
The students are primarly current law school students who are looking for extra credits in classes not normally offered at their lawschools. However, others are welcome.
Contact: summerprograms@piercelaw.edu; 603–228–1541 x 1173