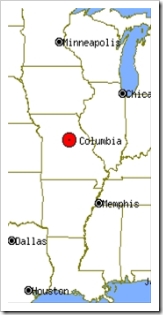 I have been a part of McDonnell Boehnen Hulbert & Berghoff (MBHB) for the past six years. First as a law clerk, then an associate, and finally in an of counsel role while teaching at Boston University Law School. Like many of my UChicago classmates, I could have taken a job at almost any major firm in the country. I chose MBHB because I enjoyed and respected the people and fit-well with the firm's entrepreneurial spirit. And although I hate to admit it, the firm's over-generous payscale was also a draw. I want to thank all of my friends at MBHB for your mentorship, faith in me, and for the freedom-to-operate these past six years. Your support has been a daily affirmation that my decision was correct.
A year ago, I had no intention of staying in academia — we were simply enjoying a sojourn in Boston. But I have loved this year of teaching and writing at BU Law School and the opportunity to think a little-bit deeper about the law. I recently accepted a position as an associate professor at the University of Missouri Law School in Columbia Missouri. We chose Mizzou for a few reasons: I really like the faculty — there are at least four other engineer-law-professors, several others who are also interested in IP law, and even a few bloggers. (Lambert, McGuinness, and newly Sokol). MU's location is also excellent because many of our family members live nearby. Columbia regularly ranks as one of the best places to live and raise a family — this is largely driven by the low cost of living and the plentiful spots for hiking & fishing.
My plan is to focus primarily on teaching and writing for the first few years, although I hope to keep my hands a bit dirty as well. Thanks MBHB, and Hello Missouri!
Links:
MBHB: www.mbhb.com
Two Other Blogs Run by MBHB Attorneys:

Orange Book Blog, by Aaron Barkoff ("Covering the intersection of Patent Law and FDA Law").

PatentDocs, by Chris Singer, Ph.D., Don Zuhn, Ph.D., Jason Derry, Ph.D., Kevin Noonan, Ph.D., and Sherri Oslick, Ph.D. ("Biotech & Pharma Patent Law & News Blog").