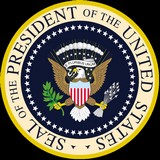 Current status of the USPTO's changes to continuation and claiming practice:
Rules Approved: Two sets of final rules have been approved by the Bush administration (OMB).
Preliminary Rules Softened?: The preliminary rules published by the PTO limited the number of continuations that could be filed based on any given invention (continuation limitations) and also limited the number of claims per application that would be examined (claim limitations). Unsourced leaks from within the PTO indicate that the final approved rules are somewhat softened from those originally released. The exact content of the final rules will not likely be available until the PTO publishes them in the Federal Register.
Potential Rules: Hal Wegner and others have indicated that the new rules will potentially limit continuations for new applications to one RCE and two continuations. Further continuations would likely be available after showing cause. For applications already filed, the PTO may allow three continuations. Claim may be limited to twenty-five total claims, five of them independent.
Timing: The PTO apparently has the green-light to move forward. The rules can become effective within 30–days of publication in the Federal Register. My expectation is that the publication will occur in the range of Aug-Oct and the effective date will be in the range of Sept-Nov.
Currently Pending Applications: It is almost certain that currently pending applications will fall within the continuation rules. The currently pending applications will likely be allowed a third continuation. However, there are some indications (rumors) that recently filed applications (that have not yet received an office action) will be limited to two continuations. Any continuations filed after the rule change will fall within the claim-number limitations.
What to do now?: Many companies have reportedly already filed continuation applications in the hope of avoiding some of rule-change sting. That approach appears prudent – especially for valuable cases where multiple continuations have already been filed. You may want to talk with David Boundy (DBoundy@Cantor.com) about fighting the rules and Kevin Noonan (noonan@mbhb.com) about how your company should handle the rule changes. It appears that neither the IPO or AIPLA are actively opposing the rule changes.