Honeywell v. Universal Avionics (Fed. Cir. 2007).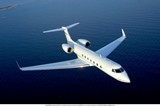 Honeywell holds a patent covering a final-approach flight warning system. The novel system was able to determine whether the flight was in its final-approach without relying upon wing flap position. Universal's TAWS system is allegedly infringing. After claim construction, a jury found infringement.
Honeywell's claim discussed the "heading" of the aircraft in one element of the claim. The drafter should have used "bearing" instead because the focus was on the aircraft's relative direction. On appeal, the CAFC determined that the specification did its job of redefining heading and thus, allowed the court to define heading as the bearing.
The specification of the '436 patent clearly communicates the meaning the patentees have assigned to the term "heading." It does so by describing the claimed system's alignment determination as depending on the direction of the aircraft from the runway (i.e., what is conventionally known as the aircraft's bearing), not the direction in which the aircraft is pointing (i.e., what is conventionally known as the aircraft's heading).
Lessen to consider: The patentee Honeywell won here because its patent claim was narrowly defined.
Notes:
In June 2007, another case between Honeywell and Universal was decided by the CAFC. [

LINK

]