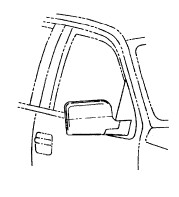 In re Certain Automotive Parts, 2007 WL 2021234 (ITC 2007)
Ford Motor Company owns dozens of design patents covering various aspects of its vehicle designs. D496,890, for example, covers a vehicle grille; D493,552 covers a vehicle head lamp; D503,135 covers a bumper lower valance; and D496,615 covers a side view mirror. In 2005, Ford initiated a Section 337 action before the International Trade Commission (ITC) asking for an exclusion order against various auto parts importers whose imports violated the Ford design patents. For the most part, the accused parts are used to repair post-crash vehicles.
An administrative law judge (ALJ) found that the majority of the asserted patents were valid and infringed, although some patents were invalid. The ITC then issued an order to exclude importation of the unlicensed repair parts.
Repair doctrine: Over the years, courts have created a non-statutory doctrine of permissible repair. Under the doctrine, post-sale repairs made to a patented object are not considered actionable. On the other hand, reconstruction of the patented object will be actionable as an unlicensed "making" of the invention.
Although interesting, the repair doctrine does not apply here. The accused infringers are not repairing anything — rather, they are importing replacement parts that on their own are infringing.
Calls for Patent Reform: After losing on the merits, the would-be importers have jumped on the patent reform bandwagon asking for a "repair parts" exception to the design patent laws. [Quality Parts Coalition]. Car manufacturers would like to go the other way — adding vehicle hull design protection to the Copyright Act. [See Boat Hull statute]
Appeal: The case, captioned as Ford v. ITC, 07–1357, is now on appeal at the CAFC — A decision is expected summer 2008. The critical question for Ford — will the patents pass the CAFC's dreaded points-of-novelty test?