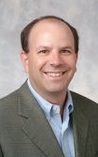 Peter Detkin is Intel's former director of patents, licensing, and litigation who coined the term patent troll. More recently, Detkin co-founded Intellectual Ventures. IV's product is intellectual property and IP licenses. The company buys patents from small companies and individual inventors and also files patents on its own inventions.
Detkin has an interesting new article in John Marshall's RIPL journal titled "Leveling the Patent Playingfield." In the article, Detkin does a great job of explaining IV's role in the process.
Normally small players have great difficulty simply avoiding being marginalized by major players. One part of IV's business is to aggregate the patent rights held by small players and then use its newfound size and power to license those portfolios.
Although IV's purpose is clearly to make money, he also sees the results as helping the little guy:
"By matching patent owners with patent users, this market may enable small inventors to have a greater stake in their technological efforts."
The article is an interesting and quick read (especially for a law review).