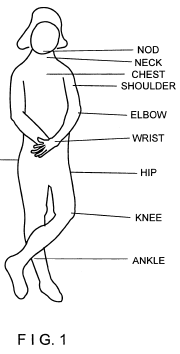 New York University v. Autodesk, 495 F. Supp. 2d 369 (S.D.N.Y. 2007)
NYU sued the software manufacturer Autodesk for infringement of two of the University's gesture synthesizer software patents. Both patents stemmed from an original non-provisional application. (Serial No. 08/284,799). That application received a final office action in the Spring of 1997, but the PTO did not receive any response until November 1998 – 18 months later.
Most medical errors arise during transfer of care. Orders and other knowledge are lost when doctors and nurses go off-shift and are replaced by a new staff. A similar issue arose here. As the court spells out the facts: NYU transferred its prosecution from the Wyatt Gerber firm to Kenyon & Kenyon; After transfer, Wyatt Gerber received the the Final OA and forwarded it to both Kenyon and NYU; Soon thereafter, the Kenyon attorney assigned the case left the firm. By the six-month deadline, the application was still caught in a hot-potato game and no response was filed. In December 1997, the Examiner duly issued a notice of abandonment and (as evidenced in the prosecution history) even telephoned the Kenyon attorney who acknowledged the abandonment.
Months later, a newly assigned Kenyon attorney filed a petition to revive based on unintentional abandonment, which was granted by the PTO.
On summary judgment, the district court agreed with Autodesk that the revival was contrary to law.
Under the APA, PTO petition decisions will be upheld unless "arbitrary, capricious, an abuse of discretion, or otherwise not in accordance with the law." Thus, the PTO decision will be upheld so long as there is a "rational connection between the facts found and the choice made." APA challenges are generally reviewed on the administrative record — here that is the prosecution history.
Here, the court found that NYU was clearly on notice of the abandonment (based on the telephone call to Kenyon's attorney); that NYU offered no justification for the delay in its petition for revival; and that the PTO offered no reasons for its revival. Consequently, the revival was an "arbitrary and capricious" act and was therefor set aside.
Case dismissed. This is no appeal.