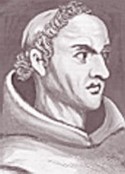 ASP v. IQ Hong Kong (E.D. Wisc. 2007)
In 2001, Armament Systems (ASP) sued IQ Hong Kong and twenty-three other companies for infringement of its LED flashlight patent. (Patent No. 6,190,018). Litigation was stayed while the PTO conducted a defendant-requested ex parte reexamination. The patent subsequently was re-confirmed by the PTO as valid and litigation resumed in 2004.
During reexamination, the inventor (and ASP president) submitted a Rule 131 declaration evidenced by an early sketch of the invention.
Inequitable Conduct: The defendants allege that the sketch submitted during re-exam was a false document that had been fraudulently back-dated to overcome cited prior art.
A patent applicant's inequitable conduct during prosecution can render a patent unenforceable. Inequitable conduct is proven with (1) affirmative misrepresentations of material facts with (2) intent to deceive the PTO. Because most PTO proceedings are ex parte, inequitable conduct has been seen as an important tool to ensure proper applicant behavior.
ElectroStatic Detection: The defendants forensic expert used an ElectroStatic Detection Apparatus of the submitted sketch to uncover imprints of other sketches made on the same graph pad but with much later signature dates. Using the physical evidence, the expert (former FBI chief of questioned documents) testified that it was a 'near certainty' that the submitted sketch had been falsely back-dated.
The inventor disputed these charges and instead offered several alternative potential methods by which the imprints could have occurred. This amorphous story did not help his cause — as noted by the court: "[The inventor's] evidence, taken as a whole, demonstrates that ASP has offered shifting, inconsistent, and un-corroborated explanations to account for indentation of the later sketches on Q1. As such, the evidence undermines the credibility of the [new] explanation offered by [the inventor] for the first time a trial."
Occam's Razor: Applying Occam's Razor, the court sided with the simplest explanation — that of falsification. As the basis for allowance, the submission was clearly material. Falsification secured a finding of intent. Thus, the court found the patent unenforceable for inequitable conduct.
The case is now on appeal to the CAFC.