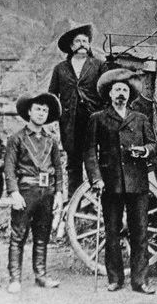 Although I understand the reality that most patent prosecution is handled on behalf of corporate assignees, I still hold a special place in my heart for the maverick American inventor. Some might understand the slight pangs I felt when reading the inventorship section of the Senate report on patent reform. The report suggests eliminating from the law "the antiquated notion that it is the inventor who files the application, not the company-assignee." Perhaps it is time my thoughts of the American inventor to go the way of the Wild West and horse drawn carriages.
The Bill (S.1145) is intended to fix an understandable problem — that of inventors who fail to fulfill their contractual obligation to assign patent rights to the Corporate owner. This is a serious problem as shown by the current issue of IPToday which includes a full-length article describing the complex set of hoops currently required to overcome these so called "problem inventors." [LINK]
Beyond the sound-bites, the specific reform provisions are not so bad. The revised statute would allow an "obligated assignee" to file the patent application on its own behalf. An inventor's oath is still required unless the "obligated inventor" is either unable or unwilling to sign. Under the provision, a patent cannot be challenged as invalid or unenforceable based on a corporations mistaken claim that the inventor had an obligation to assign. The savings clause appears to also include protection against mistakes in correctly naming inventors in the application.