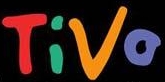 TiVo v. EchoStar (Fed. Cir. 2008)
Around the turn of the century, TiVo's time shifting DVR television technology took the world by storm and has since become immensely popular. In 2004, TiVo sued EchoStar and others in the Eastern District of Texas for infringement of its patent claims directed at the DVR hardware and software. EchoStar was found to infringe both the hardware and software claims. The Jury then awarded $73 million in damages and the judge ordered a permanent injunction to stop future infringement.
On appeal, the CAFC used thirty pages of dense claim construction to conclude that the hardware claims were not infringed but that the software claims were infringed.
The jury's damage calculation did not divide out the portion of damages associated with the hardware invention and the portion associated with the software invention. Consequently, the court found that infringement of the software claims alone is still sufficient to sustain the entire $73 million judgment.
Because the damages calculation at trial was not predicated on the infringement of particular claims, and because we have upheld the jury's verdict that all of the accused devices infringe the software claims, we affirm the damages award entered by the district court.
As reported, Chief Judge Michel stayed the permanent injunction pending resolution of this appeal. According to the court, that stay "will dissolve when this appeal becomes final." The lower court will, however, need to add additional damages based on continued infringement during the appeal.
Notes:
EchoStar operates the DISH Network brand of satellite television.
TiVo has partnered with DIRECTV, DISH Network's biggest competitor.
Part of the claim construction dispute centered on whether the claimed element "an MPEG stream" should be limited to a single MPEG stream. Here, the CAFC rejected the traditional rule that "a" or "an" mean one or more. Instead, the Court made an unusual ruling here because "the context clearly evidences that the usage is limited to the singular."
EchoStar (DISH) released the following press release, stating that the injunction is meaningless: "We are pleased the Federal Circuit found for us on Tivo's hardware claims, but are disappointed in the Federal Circuit's decision on the software claims. The decision, however, will have no effect on our current or future customers because EchoStar's engineers have developed and deployed 'next-generation' DVR software to our customers' DVRs. This improved software is fully operational, has been automatically downloaded to current customers, and does not infringe the Tivo patent at issue in the Federal Circuit's ruling. All DISH Network customers can continue to use their DVRs without any interruption or changes to the award-winning DVR features and services provided by DISH Network"
Echostar stock (NASDAQ: SATS) fell immediately upon news of the decision, but quickly rose again.