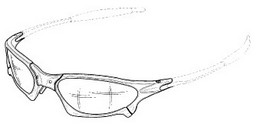 Oakley recently sued Fox, Marvel, and others for infringement of its design sunglasses design patent No. D470,166. According to the complaint, the movie industry has knocked-off Oakley's design to promote Silver Surfer DVDs.
Oakley owns over 100 design patents on its various sunglass designs. Since 2004, the fashion trend-setter has filed over 30 complaints against accused infringers.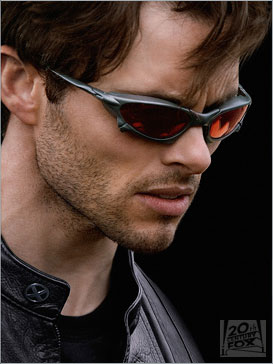 Apparently, Mardsen wore genuine Oakley in his role as Cyclops. What damages if they had been fakes?