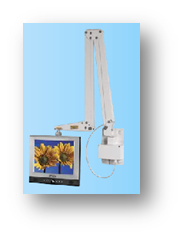 Zenith Electronics v. PDI Communications (Fed. Cir. 2008) [Part II] [Read Part I discussing anticipation]
Zenith's patented remote TV control system is designed for hospital use. The invention includes both a remote "pillow speakers" and a TV receiver. Zenith accused PDI of infringing even though PDI had purchased Zenith-authorized remote pillow speakers from licensed manufacturers. PDI had, however, purchased off-brand TVs and receivers – Zenith wanted its own TVs to be used.
On summary judgment, the district court found that PDI could not infringe Zenith's patent because the defendant was practicing the invention under an implied license from the patentee. On appeal, the CAFC affirmed.
Implied License: Under the first sale doctrine, a license to practice an invention will be implied when the patentee (or its licensee) sells a device that has "no non-infringing uses" under circumstances that "plainly indicate that the grant of a license should be inferred." The no non-infringing use requirement is lifted when the patentee expressly licenses a manufacturer to sell its products for infringing uses. (Jacobs v. Nintendo).
Here, PDI purchased the pillow speakers from manufacturers expressly authorized to sell products for uses that would infringe the Zenith patent. Thus, potential non-infringing uses are "irrelevant" to the question of implied license. Interestingly, the Zenith licenses include aspirations that Zenith TV-equipment will be used. Those aspirations however are "simply the seller's hope or wish, rather than an enforceable restriction."
"We agree with the district court that customers who purchase pillow speakers from [the licensed manufacturers] Curbell, MedTek, and Crest obtain an implied license to use those pillow speakers in combination with any compatible television—not just Zenith televisions. That implied license is derived from the express licenses in place between Zenith and the manufacturers."
Notes
This situation is similar to that of Quanta, now pending at the Supreme Court. However, in that case, the license made explicit restrictions.
This decision also is an interesting parallel to the recent DataTreasury decision. In that case, the CAFC decided that the restrictive burden (a requirement to arbitrate disputes) was not actionable to a subsequent purchaser. Here, the CAFC decided that the beneficial license to practice does automatically extend to the purchaser of a patented good. This is like the law of real covenants where the benefit of a covenant flows to the subsequent purchaser much more easily than the burden. (There is a difference here between purchasing a patent in DataTreasury and purchasing a patented good in Zenith.)