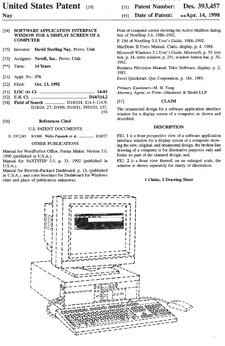 In some ways, the Supreme Court case of Quanta v. LGE is a symbol of the ongoing struggle between property law and contract law. With concepts like the first sale doctrine (and the rule against perpetuities), property law has typically operated to limit dead hand and downstream control over property rights. These limiting doctrines are largely ignored in a freedom of contract regime.
Vernor v. Autodesk (W.D. WA 2008)
A federal copyright case last week landed on the side of property & the first sale doctrine. The court denied summary judgment to Autodesk — finding instead that Vernor may well have a legitimate right to re-sell his copies of AutoCAD. Autodesk argues that he only holds a contractual license to use the software (via shrink-wrap license) and does not actually hold full property interests in the programs.
"[T]he transfer of AutoCAD packages from Autodesk to CTA was a sale with contractual restrictions on use and transfer of the software. Mr. Vernor may thus invoke the first sale doctrine, and his resale of the AutoCAD packages is not a copyright violation."
In copyright law, the first sale doctrine is codified in statute — allowing the owner of a particular copy to resell that copy even if the owner had contractually agreed not to do so.
"[T]he owner of a particular copy or phonorecord lawfully made under this title … is entitled, without the authority of the copyright owner, to sell or otherwise dispose of the possession of that copy or phonorecord." 17 USC 109.
In patent law, the first sale doctrine – also known as patent exhaustion – has no statutory support. Rather, like the doctrine of equivalents, patent exhaustion is grounded in common law principles. The Quanta case is fairly technical and could result in a narrow low-impact opinion. However, it is also quite possible that the Supreme Court will re-solidify the property concepts. Expect a decision within the next few weeks.
Notes:
Comment on Chain of Title: M. Slonecker: "For the sake of factual accuracy, AutoDesk "sold" the software to CTA. At a later date CTA auctioned off its assets, and Mr. Vernor was the winning bidder for the software program discs. With copies in hand, Mr. Vernor placed the discs he purchased at the auction on sale at eBay. Apparently AutoDesk is not pleased with this state of affairs and has been engaged in a running battle with Mr. Vernor about his eBay activities."