Richard Baker is 3Com's innovative intellectual property director. He is also running for Congress to represent the 6th District of Massachusetts as a Republican. (North of Boston). For many years, Baker has been a proponent of strong patent rights and monetization of those rights: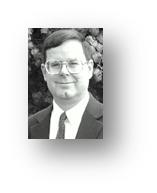 "We need strong patent laws in the United States to protect our ideas, to protect our inventors, to protect our jobs, from infringers. For the past several years, many in Congress have been working hard to water down our patent laws, trying to make it easier for copiers to steal ideas. As an Intellectual Property Executive, I know the impact of these changes on the Massachusetts economy, and I will fight efforts to weaken our protection in the global economy."
Baker is the republican candidate and will be up against incumbent Democrat John Tierney in the fall.
Links: