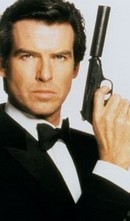 The patent laws promote an early filing doctrine.  Most directly, by filing patent application documents early, an applicant can avoid problems created by pre-filing disclosures that can negate patentability.[1]  Inter alia, early filing also provides a presumptive date of invention and reduction to practice that may have important evidentiary benefits for the applicant.[2]  Some doctrines push against early filing. Notably, earlier filed applications may be more likely to have inadequate disclosure.  A rushed disclosure could result in the patent application being rejected under the utility, written description, or enablement requirements of the Patent Act.[3] Alternatively, if the application is filed prior to gaining an understanding of the eventual market, an applicant may have insufficient disclosure to support the most valuable claims potential. 
Going unrecognized is another benefit of early filing – the ability to keep secret later developed innovations and parameters.  That secret information can then be protected and exploited as trade secret information.
At the time of filing, the applicant must provide a complete description including the best mode contemplated by the inventor. However, many if not most patent applications are filed well before the associated product or method is ready for public consumption – before the inventor knows the best commercially viable mode.  Post-application developments could take any number of forms, such as particularly operative formulations; ideal antibiotic manufacturing parameters; software code that implements a novel algorithm; a more durable circuit arrangement; etc. Commonly, these tweaks and advances may take the form of a specific species of a disclosed and claimed genus.  Of course, this later-stage developments could be incredibly important to anyone wanting to practice the invention or develop some follow-on technology.
Even though product development typically continues after the patent application is filed, the law allows the patent applicant to legitimately keep any later developed information as trade secret.  Patent applications are not allowed to add 'new matter' to a patent application during prosecution. Likewise, the applicant has no duty to otherwise inform the patent office or the public of ongoing development. Rather, the application is set at filing and ex post developments are generally irrelevant to patentability.[4]
In a later post, I'll explore whether this potential overlap of patent and trade secret rights is good from a policy perspective.
---