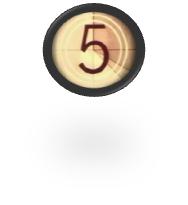 i4i Ltd. v. Microsoft Corp. (Fed. Cir. 2009)
On August 11, 2009, Judge Davis (E.D.Tex.) issued his final order in the i4i v. Microsoft patent litigation. That final order gives Microsoft 60 days to stop selling, using, or supporting infringing versions of MS Word. By my calendar, the injunction becomes effective October 10, 2009. I4i's patent covers xml capabilities of the MS Word that were implemented in Office '03 and '07. At this point, it is unclear how difficult it would be for Microsoft to eliminate the adjudged infringing capability from its products.
Microsoft has already filed a motion with the Court of Appeals for the Federal Circuit demanding an emergency stay pending appeal. The Federal Circuit clerk immediately denied Microsoft's motion for an "administrative stay." Instead, a merits panel will consider the emergency motion at oral arguments calendared for a special session September 23, 2009. Microsoft's brief-on-point is due August 25; i4i's opposition is due September 8; and any reply is due September 14. If the Federal Circuit makes a decision quickly, Microsoft may have time to appeal directly to the Supreme Court for a midnight stay of execution.
The jurisprudence on stays pending appeal is somewhat lacking – largely because these cases are – by definition – decided in a rush and courts often do not have time to fully explain their decisions. Based on the lower court decision, Microsoft's best arguments for a stay will be based on a combination of (1) its argument on claim construction; (2) the irreparable harm to Microsoft and its customers that would flow from the injunction; and (3) the relatively small amount of irreparable harm that i4i will feel during the few months while the appeal is pending.
Stay of Injunctive Relief Pending Appeal: Unless otherwise ordered by the court, a permanent injunction is not stayed during an appeal. In Hilton v. Braunskill, 481 U.S. 770 (1987), the Supreme Court outlined a four factor test used when determining whether to stay enforcement. The factors are essentially the converse of those used in determining whether to grant a preliminary injunction. These factors include: "(1) whether the stay applicant has made a strong showing that he is likely to succeed on the merits [of the appeal]; (2) whether the applicant will be irreparably injured absent a stay; (3) whether issuance of the stay will substantially injure the other parties interested in the proceeding; and (4) where the public interest lies."
Patent Reform on this Issue: In 2006, patent reform legislation introduced in Congress would have added an automatic stay of permanent injunctions after a showing that "the stay would not result in irreparable harm to the owner of the patent and that the balance of hardships from the stay does not favor the owner of the patent." Patents Depend on Quality Act of 2006, H.R. 5096, 109th Cong. §8 (2006) (proposing to amend 35 U.S.C. 283).
Notes:
Don Dunner (Finnegan) is representing i4i on appeal; Matthew Powers (Weil) appears to continue to lead the team for Microsoft.
The ABA Journal has an interesting discussion of the trial that focuses primarily on Microsoft's attempts to paint i4i as a troll seeking a 'bailout.' [Link] [Seattle PI]