In re Hoffamann-La Roche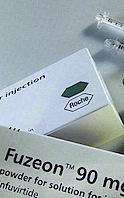 Novartis sued Roche and its partners in the Eastern District of Texas for infringement of its HIV treatment patent. After being denied by District Court Judge Folsom, Roche petitioned the Federal Circuit for a writ of Mandamus — asking the appellate court to order the case to be transferred to the Eastern District of North Carolina. Following its own TS Tech precedent as well as the 5th Circuit's Volkswagen case, the Federal Circuit complied and has ordered the case transferred.
Under TS Tech, the appellate court will order a transfer on mandamus when the alternate forum is "clearly more convenient." Here, the appellate court found that important sources of proof are found in North Carolina (the location where the accused drug was developed); that the trial would impact the ongoing reputation of North Carolina residents (Duke professors); and that several non-party witnesses would be within the subpoena power of the North Carolina court. At the same time, the appellate court saw "no connection between this case and the Eastern District of Texas except that in anticipation of this litigation, Novartis' counsel in California converted into electronic format 75,000 pages of documents . . . and transferred them to the offices of its litigation counsel in Texas." Although not completely disregarding these litigation-preparation activities, the appellate court clearly deemed them less important in the venue considerations.