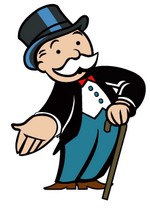 The USPTO has released its patent pendency simulator so that you can play at home. 
The Patent Pendency Model (PPM) is a Simulation Tool that predicts patent production output based on actual historical data and input assumptions.   The model uses historical patterns in funding, staffing and pendency.  The model uses an interactive spreadsheet  to make calculations and to create graphs of predicted outcomes.
The Simulator works in Microsoft Excel. Players set various inputs each year, including the number of examiners hired, atrition rate, examiner overtime hours, examiner attrition rate, change in application filings, change in the percent of filings that are RCEs. (In the game, the PTO continues with its notion that RCE's count as applications…)
Although not quite an FPS, the game is at least free!
If you want to spend money: