The USPTO continues to process design patent applications without delay. The first chart below shows the average pendency of design patent applications grouped by their month of issuance. (Because design patent applications are not published, I can only work with issued patents.)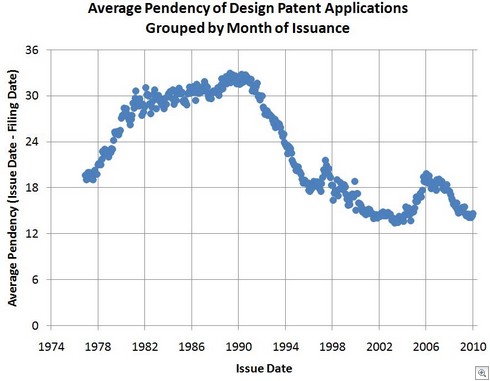 The secons chart provides some range for the pendency. For the most recently issued design patents, about 50% issued within 12–months of the application filing date. Throughout the 1990's, less than 25% of the design patents issued within 24–months.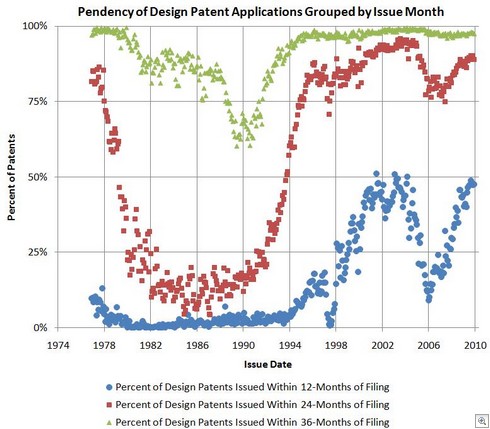 See also: Sailing Through the PTO.