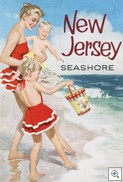 Restaurant Technologies Inc. v. Jersey Shore Chicken and Klee's Bar & Grill (Fed. Cir. 2009)
RTI sued two restaurants for infringement of its chicken fryer patent. The maker of the accused fryer (Oilmatic) then filed a declaratory judgment action. Those actions were consolidated and are all appealed here. The claims at issue here involve a mechanism for filtering and then disposing of waste cooking oil. After construing the claims, the district court issued a summary judgment of noninfringement. RTI appeals.
The primary disputed claim term was the "means for metering oil." As a means-plus-function term, the element is construed to cover the structures found in the specificatoin that corresponding to the claimed function as well as their equivalents. Here, the specification discloses a squeezable trigger valve for metering out oil. To be clear, the seemingly broadly written claim term "means for metering oil" is here interpreted to mean "a squeezable trigger valve with a nozzle and its equivalents." The accused device uses a dipstick assembly with a rotating positive displacement gear pump. The appellate court agreed that "no reasonable fact finder could conclude that the accused structure is idenetical or equivalent to the relevant disclosed structure."
[A]lthough the dipstick assembly, in conjunction with the pump [of the accused device], may perform the identical function as the [claimed] squeezable trigger valve, the differences between the dipstick assembly plus a pump on the one hand, and a squeezable trigger valve with a nozzle, on the other, are not insubstantial. For example, the dipstick assembly and pump are activated with a push button on the dipstick assembly that energizes the pump; fluid pressure in the line then overcomes a spring-loaded check valve to pour into the fryer. The accused system thus uses a pump and fluid pressure to overcome a check valve, whereas the patent claims a valve that is squeezed.
Hal Wegner writes: Restaurant Technologies represents yet another teaching example to remind the patent drafting community to either stop using "means" claiming or to recognize the severe limitations of this claim form and to comply with the requirements set forth in 35 USC § 112, ¶ 6.
Non-Infringement Affirmed