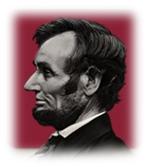 Lincoln National Life Insurance Co. v. Transamerica Life Insurance Co. (Fed. Cir. 2010)
It is not unusual to see insurance companies in litigation. What is unusual here is that the context is patent infringement. Lincoln is pursuing Transamerica and others for infringement of its patents covering a method of administering a variable annuity plan with a guaranteed minimum payment that continues even after an account had been exhausted. Although clearly a business method, the asserted claims do recite (in the preambles) that the method is "computerized."  U.S. Patent No. 7,089,201.
A jury found the claims valid and infringed and awarded $13 million in damages. On appeal, Transamerica asked for reversal of the infringement verdict and for an opportunity to present its case on patentable subject matter. The Federal Circuit reversed on infringement.
Non-Infringement: The asserted claims require that scheduled payments be made "even if the account value is exhausted before all payments have been made." Transamerica argued that it could not infringe because (1) none of its subscribers had ever "exhausted" their accounts and (2) that its computer system has not been configured to automatically pay on an exhausted account.
On appeal, the Federal Circuit agreed with the patentee that the claim did not require that any accounts actually be exhausted. Rather, the claim only requires a particular action if the accounts are exhausted.
On the second point, however, the Federal Circuit agreed with the accused infringer — finding that "nothing in the record" shows that Transamerica uses a computer system to make scheduled payments once an account has been exhausted.
Legal Obligation to Infringe: As an interesting tid-bit, Transamerica's contracts apparently do required the company to continue making scheduled payments even after its accounts had been exhausted.  The Federal Circuit rejected the legal obligation as proof of infringement — holding instead that the claims require computer implementation of the method. Furthermore, a contractual obligation to perform a method does not constitute infringement. Rather, infringement requires performance: "A contractual obligation to perform an act is not performance; indeed, a party could avoid infringement simply by breaching its contract."
Non-Patentable Subject Matter: Based on its non-infringement holding, the Federal Circuit left the Section 101 question undecided as moot.