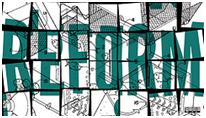 Guest post by the Honorable Paul Michel, former Chief Judge of the Court of Appeals for the Federal Circuit
Last month the House of Representatives passed the America Invents Act (H.R.1249), as the Senate had earlier, with the goal of streamlining patent law. Massive lobbying by Wall Street banks, however, produced not streamlining, but protection for financial firms who infringe other firms' valid patents – so-called "business method patents". Instead of simplicity and speed, this provision adds complexity and delay.
"Business method patents", like all other patents, preserve the Constitutional right to exclusive use of one's invention for a limited period. If another uses it without the owner's permission, courts will enforce patent rights once violation of a valid patent is proven. The bill will make getting justice more difficult.
Of course not all business method patents are valid. Under present law, however, procedures are available to banks in both the courts and the patent office to invalidate patents that should not have been granted. They are often used and frequently successful.
This feature of the bill, Section 18, however, adds a special new procedure in the patent office that favors financial firms in several unjustified ways. First, it allows patents to be invalidated even though properly granted under the laws applicable at the time, even when they have been upheld by the courts or after re-examination in the Patent Office. Second, it allows lawsuits to be stalled for years while the patent office reviews the old patents under the new laws. It does so by skewing the standards courts normally apply in deciding whether to freeze ("stay") the lawsuit until the patent office completes all reviews. Further, it creates an automatic right of appeal if the stay is denied, guaranteeing further delay and burdening the appeals court with reviewing trial court orders not normally appealable.
No other industry is so protected, no other type of patent so degraded. That is not equal justice under law, but special interest legislation at its worst. Favoritism for financial firms will encourage other industries likewise to seek legislative exemption from normal rules and equal justice. That will further fragment patent law, expanding complexity and delay just when simplicity and expedition are needed to spur recovery and create jobs.
Furthermore, Section 18 is not even a necessary measure, since a recent Supreme Court decision already establishes a standard to identify those methods patents that were improperly granted.
It is important that the U.S. patent system and the businesses and jobs it supports be protected from overzealous advocates who would try to use Section 18 beyond even the banks' specially requested favors. There are three ways of accomplishing this. First, the Senate could and should simply remove Section 18 from the bill. If the banks are too powerful for that to be achieved, then the Senate should amend Section 18 to restrict it explicitly as described above – to abstract business concepts applying particularly to the operations of financial institutions (which by definition would preserve their special-interest "private legislation"). If the banks are too powerful for even that to happen, then the Senate should make it clear in legislative history that Section 18 in fact is intended to have such a narrow focus, and the U.S. Patent Office should implement Section 18 in a manner consistent with that narrow focus – or otherwise be faced with a great number of challenges to validly issued patents that, according to the banks, were not their targets. This would add a great many new proceedings to the Patent Office's workload, placing considerable weight on a system already under heavy stress. And the challenges to valid patents could lower the value of U.S. inventions, and threaten your business, your patents and your job.
In the bill, Section 18 provides an exemption for "technological" inventions, but nowhere in the bill is that word defined. Instead, the bill directs that the Patent Office is to decide by regulation what "technological" means. But that flies in the face of settled law that the Patent Office lacks legal authority to issue substantive regulations. The competence of the office to make such legislative judgments may also be questioned. Here, again, if Section 18 is not removed altogether the Senate should at least fill in the gaps by clarifying this term and confining the "business method patents" provision to the narrow special interests – banks and financial services companies – that were accommodated here.
A similar provision in Section 14 categorically invalidates all so-called "tax strategy patents," favoring a few businesses as no others – this time lawyers and accountants providing tax services. Again, it is unnecessary because court decisions already identify which of this class of patents are invalid as obvious. These favored firms are legislatively immunized even when they plainly infringe patents the courts and the patent office have found valid or would under normal rules, just because Congress says so. That is not rule of law, but rule of lobbyists, again leading to favoritism to a select group of firms.
Again, this provision could cover far more than intended, and be argued to apply to all patents that refer to taxes regardless of how limited they may otherwise be. A new computer application to calculate taxes could be blocked from patenting although the patent would be directed to the machine, not the tax strategy. And although patents are exempted where the tax avoidance strategy is "severable," the term has no clear meaning in this context.
While this would not be an appropriate reading, it behooves the Senate to restrict the "tax strategy" provision with simple modifications to spell out an appropriately narrow definition. Otherwise, as with business method patents, years of litigation over tax strategy patents could follow, creating uncertainty and threatening jobs just when everyone agrees we need more certainty to promote growth. And it will increase delays just when everyone agrees we must reduce them.
Before Congress finalizes the patent reform bill, its best course is to strip out all special interest sections that bail out big banks, Wall Street investment firms, and tax lawyers and accountants. Failing that, amendments as described above are important, or at least legislative history that explains the narrow applicability of Section 18. Without these, the harms can easily outweigh the benefits of this complex 150-page bill. In that event, I say better to reject the current bill and start over.
Notes: