by Dennis Crouch
In 2008, I reported on a trend that I termed the "Rising Size and Complexity of the Patent Document." Since then, the size of patent specifications have continued to grow. Patent specifications continue to grow — another 10% on average since 2008.
The chart below shows the average number of characters in the body of utility patent applications grouped by application filing year and includes data from all applications filed during the given year and published since 2005.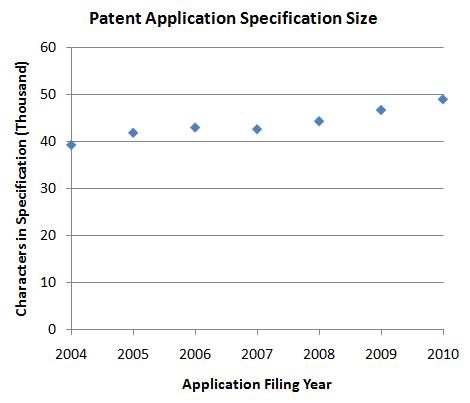 .
As the second chart suggests, shorter applications (those in the first quartile) are less likely to issue as patents within the four years of the publication date. To build this chart, I calculated the specification size for each application published 2005–2007 and also determined whether a resulting patent had issued.