by Dennis Crouch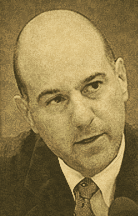 A source at the USPTO has confirmed that the David Kappos will step down from his post as USPTO Director in late January 2013 – concluding four years as the US Undersecretary of Commerce for Intellectual Property and the President's chief advisor on intellectual property matters. Kappos will be remembered for guiding the America Invents Act through Congress and an intense focus on practical implementation of the new provisions. Kappos has pushed a paradigm shift that focuses on mechanisms for improving patent quality by working with applicants rather than against applicants. This approach and his understanding of the business of patent law has allowed Kappos to remain well respected amongst patent attorneys and intellectual property professionals throughout a turbulent four year term.
In an effort to eliminate the patent prosecution backlog, Kappos has led the charge to greatly increase the number of patent examiners over the past two years. During this time, the number of examiners has swelled to over 8,000 – a more than 30% increase from two years before. A future concern will be legacy problems of overstaffing once the backlog has been sufficiently reduced.
USPTO Deputy Director Teresa Stanek Rea is in position to assume the role of acting Director. There is a strong likelihood that she will be nominated to more permanently fill the post.
Congratulations to Director Kappos. You will be missed.
Two Minute Survey: