by Dennis Crouch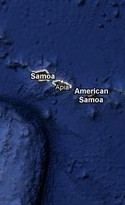 The following are  patent assignments from the past couple of months.
GOLD CHARM LIMITED has obtained assignment of rights from various FOXCONN PRECISION companies. In its filings, GOLD CHARM claims to be located in Samoa.  I suspect that this is merely a holding company still wholly owned by FOXCONN.

RPX CORPORATION received patents from several sellers, including GRAPHICS PROPERTIES HOLDINGS, INC., PANASONIC, BACKWEB TECH., CRAIG POULTON, and INVRO.

IBM assigned a couple of hundred patents to MENTOR GRAPHICS, CITRIX SYSTEMS, HUAWEI, and SEMICONDUCTOR MFG INT'L.

INSELBERG INTERACTIVE LLC has assigned the rest of its patents to Mr. FRANK BISIGNANO who appears to be different than the Frank J. Bisignano who runs JP Morgan.  Some of the patents have already been asserted – such as seat-tweeting. The inventor Eric Inselberg may be awaiting trial for selling fraudulent sports memorabilia.

WEST CORPORATION transferred many of its patents to the patent licensing entity, TUXIS TECHNOLOGIES LLC.  Many of these patents were co-invented by Ronald A. Katz.

GOOGLE INC. purchased a few patents, including three from SEMICONDUCTOR COMPONENTS INDUSTRIES; two each of from GREENLIANT LLC, CASCADES VENTURES, and SMARTPENNY.COM; and one from INTELLECTUAL DISCOVERY CO., LTD.

AT&T has assigned sets of patents to three newly formed Delaware limited liability corporations: SAWAHOSHI CAPITAL LLC; CHANYU HOLDINGS, LLC; and LITTLEMORE TECHNOLOGIES LLC.  These look like more privateers.