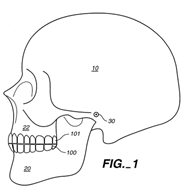 by Dennis Crouch

Align Tech v. USITC (Fed. Cir. 2014)
This Section 337 appeal is largely focused on the civil procedure associated with litigating cases before the United States International Trade Commission (USITC). In general, Section 337 investigations are conducted by administrative law judges (ALJs) who are employed by the USITC to determine various issues. ALJ decisions are then reviewed by USITC Commission itself (a six-member panel appointed by the president). The Commission does not, however, review mere "initial determinations" made by ALJs but rather awaits "orders." 19 C.F.R. § 210.1. This rule is akin to the rule against appealing interlocutory orders. Although the initial-determination-rule was created by the commission, the commission does not have the power to disregard the rule in an ad-hoc basis. In this case, the Commission reviewed an initial determination by an ALJ and that decision has been reversed on appeal – based upon a finding that the Commission did not yet have authority to review the ALJ decision.
The underlying issue here involves Align (InvisAlign) orthodontic patents and trade secrets. See US Patent No. 6,685,469. The patents at issue were invented by Zia Chishti, Align's co-founder. However, Chishti left the company and formed a competitor OrthoClear. Align then complained to the USITC asking for an importation ban based upon both patent infringement and trade secret misappropriation. A 2006 consent order from that USITC case resulted in an agreement that OrthoClear would no longer import infringing products or those "in violation" of the trade secrets. The present enforcement action is against "ClearCorrect Pakistan" that Align argues is the successor to OrthoClear. The ALJ order in question here was a denial of ClearCorrect's motion to terminate the enforcement proceeding. However, the Commission reviewed that decision and terminated the enforcement proceeding – concluding that ClearConnect's processes were not included in the original order and therefore not subject to the original consent order. As discussed above, the Federal Circuit now reverses – finding that the "Commission exceeded its authority by reviewing the order below."
= = = = =
This decision was written by Judge Chen and Joined by Chief Judge Prost. (Judge Rader was originally on the panel). This pair will likely be the drivers of administrative patent law that will continue to develop as the USPTO asserts its substantive rulemaking authority under the America Invents Act and determines a growing number of contested post-issuance reviews. The decision here stands for the strong principle that, although administrative agencies have the power to make their own rules of procedure, the agencies can be held to those rules once set.