By Dennis Crouch

Stragent, LLC v. Intel Corp., 11-cv-0421 (E.D. Texas). JudgeDykOpinion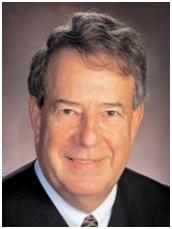 Federal Circuit Appellate Judge Timothy Dyk has been sitting by designation as the trial judge in this patent infringement lawsuit over video compression technology. (U.S. Patent No. 7,302,102). A jury found Stragent's two asserted patent claims both invalid and not infringed. And, apparently, Strategent chose not to appeal that determination.
The final issue left for Judge Dyk to decide then was attorney fees and the court has now denied Intel's motion for fees.
The ordinary rule in American law is that each side pays its own attorney fees. For a successful defendant such as Intel here, the outcome of the lawsuit is likely still a seven-figure payout to its defense team (paid by the winning defendant). As an exception to the usual rule, the Patent Act provides that a district court judge may award attorney fees to the prevailing party in "exceptional cases." Recently in Octane Fitness, the Supreme Court rejected the Federal Circuit's prior strict standard and high-bar for exceptional case awards and instead put the determination within the discretion of district court judges.
Under Octane Fitness,
[An exceptional case] is simply one that stands out from others with respect to the substantive strength of a party's litigating position (considering both the governing law and the facts of the case) or the unreasonable manner in which the case was litigated . . . considering the totality of the circumstances . . . [and excising the court's] equitable discretion.
Octane Fitness, LLC v. Icon Health & Fitness, Inc., 134 S. Ct. 1749 (2014). Despite the seeming wide decision making discretion, the Supreme Court also recognized that exceptional case awards should be "rare" and "uncommon."
Although having a losing party is a prerequisite to an exceptional case finding, Judge Dyk here found that "the mere fact that the losing party made a losing argument is not [otherwise] a relevant consideration." Rather, according to the opinion here focus should be on whether the arguments were "frivolous or made in bad faith." That said, Octane does not expressly require bad faith or frivolous arguments, and that decision makes clear that exceptional case awards may be available at times when the losing parties actions are not sufficiently bad to warrant Rule 11 sanctions. A second point with regard to Rule 11 sanctions is that those sanctions tend to be focused on individualized frivolous or bad faith arguments made by parties while §285 fees are awarded with reference to the case "as a whole" and in considering "a totality of the circumstances . . . includ[ing] the conduct of the winning party."
In considering the case at hand, Judge Dyk noted that Intel's motion for fees "is primarily based on the fact that Stragent made losing arguments." Although Judge Dyk agreed that Stragent's case was "certainly a weak one," he also noted that Intel failed to even move for summary judgment:
Stragent's argument was certainly a weak one, but despite the alleged implausibility of Stragent's position, Intel never sought summary judgment of non-infringement on the basis of the limitation at issue. This suggests that Intel did not always view Stragent's infringement position as frivolous. There is little injustice in forcing Intel to bear its own attorney's fees for defending a claim it did not challenge on summary judgment. Disposing of a frivolous claim on summary judgment would avoid a trial and have the effect of saving both parties a substantial portion of their litigation costs.
Motion for fees denied. Intel is unlikely to overturn this on appeal.
= = = = =
An interesting tidbit from the Intel's briefs: "Intel spent approximately $9 million in legal costs." Wow! How on earth do you spend $9 million defending a three-patent case asking only for a reasonable royalty. (By trial, the case had been narrowed to only be challenging two claims found in one of the patents.) I would really love to see the accounting for that $9 million. Of course the docket does list 17 attorneys on Intel's side. . .