Guest post by David Bohrer, Patent Trial Practice, Valorem Law Group.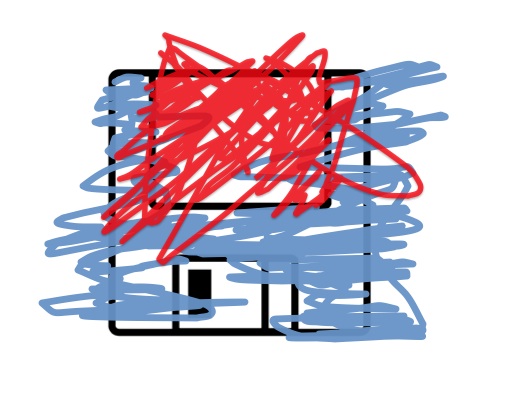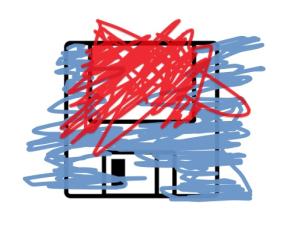 OIP Technologies v. Amazon.com and IPC v. Active Network are the most recent of a growing number of decisions dismissing software and business method patent lawsuits on the pleadings. In these decisions, the courts are finding that the invention alleged in the complaint is an abstract idea that is not eligible for patent protection.
While early resolution of patent litigation is laudable, motions directed to the pleadings generally may not consider matters outside what is pled in the complaint. Yet this is what courts are doing — they have been coloring outside the lines when deciding whether a patented software or business method is an ineligible abstraction.  They are looking beyond the allegations in the complaint to discern "fundamental economic concepts."  Independent of anything pled in the complaint, they are making historical observations about alleged longstanding commercial practices and deciding whether the claimed invention is analogous to such practices.
Coloring outside the lines may not be acceptable.  The benefit of providing an early exit from otherwise expensive and burdensome patent litigation may be outweighed by the prejudice to all parties of eroding the rules regarding the matters that may be considered before throwing out a lawsuit. Perhaps there is a better solution. Perhaps pleading motions challenging patent subject matter eligibility should be converted to expedited and limited scope summary judgment motions, thereby allowing the parties to present declarations, testimony and other extrinsic evidence that better address whether a claimed economic practice is an unpatentable idea or a patentable invention.
Alice is being used to obtain early dismissal of lawsuits based on software and business method patents
Courts granting patent ineligible subject matter motions are using the Supreme Court's 2014 Alice decision as an effective weapon to combat vexatious patent litigation brought by non-practicing entities (NPEs). See Curiouser and Curiouser Is Alice the Long Sought Troll Killer _ The Legal Intelligencer.  Alice provides relatively easy to satisfy requirements for demonstrating that an asserted software patent is claiming an "abstract idea" and therefore is not eligible for patent protection under section 101 of the patent statute.
Not only have courts found in Alice the tools necessary to dispose of vexatious patent lawsuits asserting software and business method patents, they also are willing to entertain an Alice challenge at the pleadings stage.  The procedural posture of a pleading motion is key to using Alice to "kill trolls."  Defendants can challenge the merits of the patent lawsuit at the pleadings stage and before having to incur significant expenses associated with discovery, claim construction, experts and summary judgment. The nuisance value of the lawsuit goes way down.  Defendants are less likely to feel they have to pay a distasteful settlement or else bear the much greater expense of defending on the merits.
Recent Federal Circuit decisions continue the trend
On June 11, 2015 and again on June 23, 2015, the Federal Circuit affirmed decisions by the Northern District of California dismissing software patent lawsuits at the pleading stage. In each of these cases, OIP Technologies v. Amazon.com (underlying patent claimed offer-based price optimization) and IPC v. Active Network (retaining information lost in the navigation of online forms) the district courts granted Rule 12(b)(6) motions to dismiss on the grounds that the patents claimed abstract ideas ineligible for patent protection.
In each case, the Federal Circuit approved the resolution of 101 eligibility at the pleading stage with little to no analysis. In IPC, the Federal Circuit's opinion includes one sentence in which the court states that claim construction (which had not yet occurred) is "not an inviolable concept." In OIP, the lead opinion does not address how early in litigation alleged ineligibility may be resolved, but in a concurring opinion Judge Mayer supports addressing eligibility at the motion-to-dismiss stage.
Failure to recite statutory subject matter is the sort of "basic deficiency," that can, and should, "be exposed at the point of minimum expenditure of time and money by the parties and the court," Bell Atl. Corp. v. Twombly, 550 U.S. 544, 558 (2007) (citations and internal quotation marks omitted). Addressing 35 U.S.C. § 101 at the outset not only conserves scarce judicial resources and spares litigants the staggering costs associated with discovery and protracted claim construction litigation, it also works to stem the tide of vexatious suits brought by the owners of vague and overbroad business method patents. Accordingly, where, as here, asserted claims are plainly directed to a patent ineligible abstract idea, we have repeatedly sanctioned a district court's decision to dispose of them on the pleadings. See, e.g., Content Extraction & Transmission LLC v. Wells Fargo Bank, 776 F.3d 1343, 1349 (Fed. Cir. 2014); Ultramercial, Inc. v. Hulu, LLC, 772 F.3d 709, 717 (Fed. Cir. 2014); buySAFE, Inc. v. Google, Inc., 765 F.3d 1350, 1352 (Fed. Cir. 2014). I commend the district court's adherence to the Supreme Court's instruction that patent eligibility is a "threshold" issue, Bilski v. Kappos, 561 U.S. 593, 602 (2010), by resolving it at the first opportunity.
Contrary to the suggestion made by Judge Mayer, the Supreme Court has not addressed whether it is appropriate to address a 101 challenge at the pleading stage. Bilski's characterization of patent eligibility as a "threshold" issue was made with reference to the 102 and 103 invalidity defenses and did not address the procedural issue. Bilski also cites to extrinsic economic treatises and other evidence of economic practice in support of the decision reviewing the denial of a patent application. Alice did NOT address patent eligibility in the context of a pleadings motion, but instead reviewed a patent eligibility ruling that was made at summary judgment. Alice cites to the same extrinsic economic evidence relied upon in Bilski.
There is not supposed to be any coloring outside the lines on pleadings motions
The well-established general rule is that Rule 12(b)(6) motions to dismiss as well as Rule 12(c) motions for judgment on the pleadings are limited to the well-pled factual allegations made in the complaint. "A court generally cannot consider material outside of the complaint (e.g., facts presented in briefs, affidavits or discovery materials)." Chavez v. United States, 683 F.3d 1102, 1108 (9th Cir. 2012); In re American Cont'l Corp./Lincoln Sav. & Loan Sec. Litig., 102 F.3d 1524, 1537 (9th Cir. 1996) (As recognized in OIP and IPC, the Federal Circuit applies regional circuit law in deciding motions to dismiss.).
Yet this is what is happening
Notwithstanding these rules, OIP and IPC each looked beyond the complaint in determining whether the asserted claims are directed to ineligible abstract ideas. In OIP, the asserted price optimization claims were deemed "similar to other 'fundamental economic concepts' found to be abstract ideas." In IPC, the asserted online information retention claims were deemed "well-understood, routine, conventional activities previously known." In each instance, the court is looking at practices and activities outside of anything alleged in the complaint.
These Federal Circuit cases teach that it is acceptable to consider matters outside of the complaint, as confirmed by Affinity Labs of Texas v. Amazon.com (June 12, 2015 WD Tex.), in which the magistrate judge, applying 101 precedent from OIP and other Federal Circuit decisions, says that it is making "general historical observations that come to mind." Based on such extrinsic "historical observations," the court finds that the claimed invention of delivering selectable media content and subsequently playing the selected content on a portable devices is a "long-standing commercial practice and is therefore abstract."
The Court notes that the first transistor radio, which delivers selectable audio media to a portable device, was developed in the late 1940s and was immensely popular in the succeeding decades. Similarly, the first portable televisions, another form of delivering "selectable" media content to a portable device, were introduced in the 1980s and 1990s. The above examples represent just a few of the many general historical observations that come to mind as evidence of the long-standing commercial practice of delivering selectable media content and subsequently playing the selected content on a portable device.
Reliance on extrinsic evidence of economic practices and concepts found in precedent
OIP and IPC support their abstract idea findings by equating the economic purpose of the asserted patent with the economic concepts successfully challenged in other cases. For example, in OIP, the Federal Circuit says offer-based price optimization (at issue in OIP) is analogous to using advertising as an exchange or currency (deemed an abstract idea in the earlier Federal Circuit decision Ultramercial v. Hulu). Likewise, in IPC, the Federal Circuit said that recent precedent illustrates the boundary between abstraction and patent eligible subject matter. But how is the court in a position to make the connection between the asserted claims and prior precedent on its own observation and independent of expert testimony or other relevant extrinsic evidence? Judge Mayer and many other respected judges might reply that it is acceptable to make this connection because it is "plain" or "obvious." Yet this seems to invite the application of 20-20 hindsight and of the "I know it when I see it" standard.
Can't take judicial notice of truth of findings made in other decisions
Furthermore, while a court may take judicial notice of another court's opinion in ruling on a motion to dismiss, it may do so only as to the existence of the opinion and not for the truth of the facts recited therein. Lee v. City of Los Angeles, 250 F.3d 668, 690 (9th Cir. 2001). It appears that cases such as OIP and IPC are relying on the truth of factual findings made in other decisions regarding whether certain economic concepts are "conventional" or "well-known" – such matters appear outside the scope of what may be judicially noticed in a motion to dismiss.
Possible solution is expedited and limited scope summary judgment motions
A court's consideration of information outside the four corners of the complaint, assuming it does not fall within exceptions such as judicial notice, converts a motion to dismiss into a summary judgment motion. Lee, 250 F.3d at 688. True enough, this raises the specter of time-consuming discovery and case development (see the criticism of ED Texas Judge Gilstrap's requirement that the parties demonstrate that there is a good faith basis for such a motion). This said, district courts have the discretion to expedite such motions as well as limit their scope. They could, for example, specifically require the responding party to submit to expedited discovery on the issue whether the asserted patent claims eligible subject matter followed by expedited briefing and submission of evidence on both the question whether the purpose of the asserted claims is a conventional economic concept and therefore an ineligible abstract idea, and if so, whether there is an inventive concept that saves the claim from dismissal. They could stay other case development or discovery during the expedited resolution of the motion. It does not necessarily follow that the court would have to conduct claim construction as part of the process. The parties, as they do now, could brief whether claim construction is necessary, but would also have greater flexibility in terms of their ability to submit proofs in support of their claim construction arguments. Woe unto the party who purports without any reasonable basis to have compelling extrinsic evidence that they are not asserting a conventional economic concept or that their patent is directed to a protected inventive concept– the district courts have ample support in High Octane and its progeny for awarding fees under such circumstances.
If courts are going to color outside the lines, then let the parties do the same thing
Courts are willing to color outside the lines and consider extrinsic evidence upon addressing motions to dismiss challenging alleged ineligible patent subject matter. This contravenes well-established rules and policies regarding pleading challenges and may cause undue prejudice by denying a party the ability to submit extrinsic evidence in support of a well-pled claim. A possible solution is for the court to allow the parties to color outside the lines as well. The court has the discretion to impose time and scope limits on discovery and briefing without opening the door to prolonged, vexatious litigation.