By Jason Rantanen
Appeals arising from district court patent infringement cases have historically made up about a third of the court's docket.  In 2011, for example, appeals from the district courts constituted 33% of appeals filed, while appeals from the PTO were about 9%.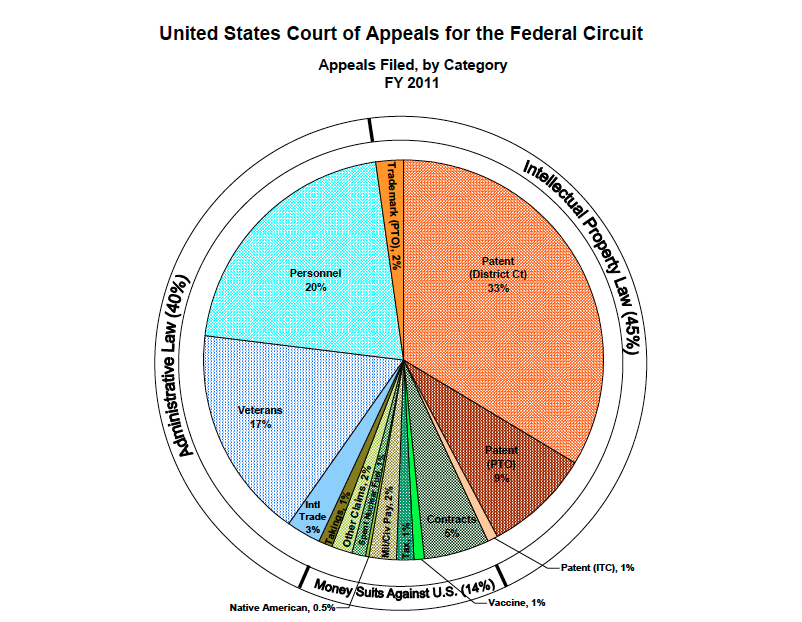 (Graph from http://www.cafc.uscourts.gov/the-court/statistics)
That distribution no longer holds.  During Fiscal Year 2015 (which ended on September 30, 2015), appeals from the PTO exploded, to about a quarter of all appeals filed.  Appeals from the district courts also rose, but at a slower pace.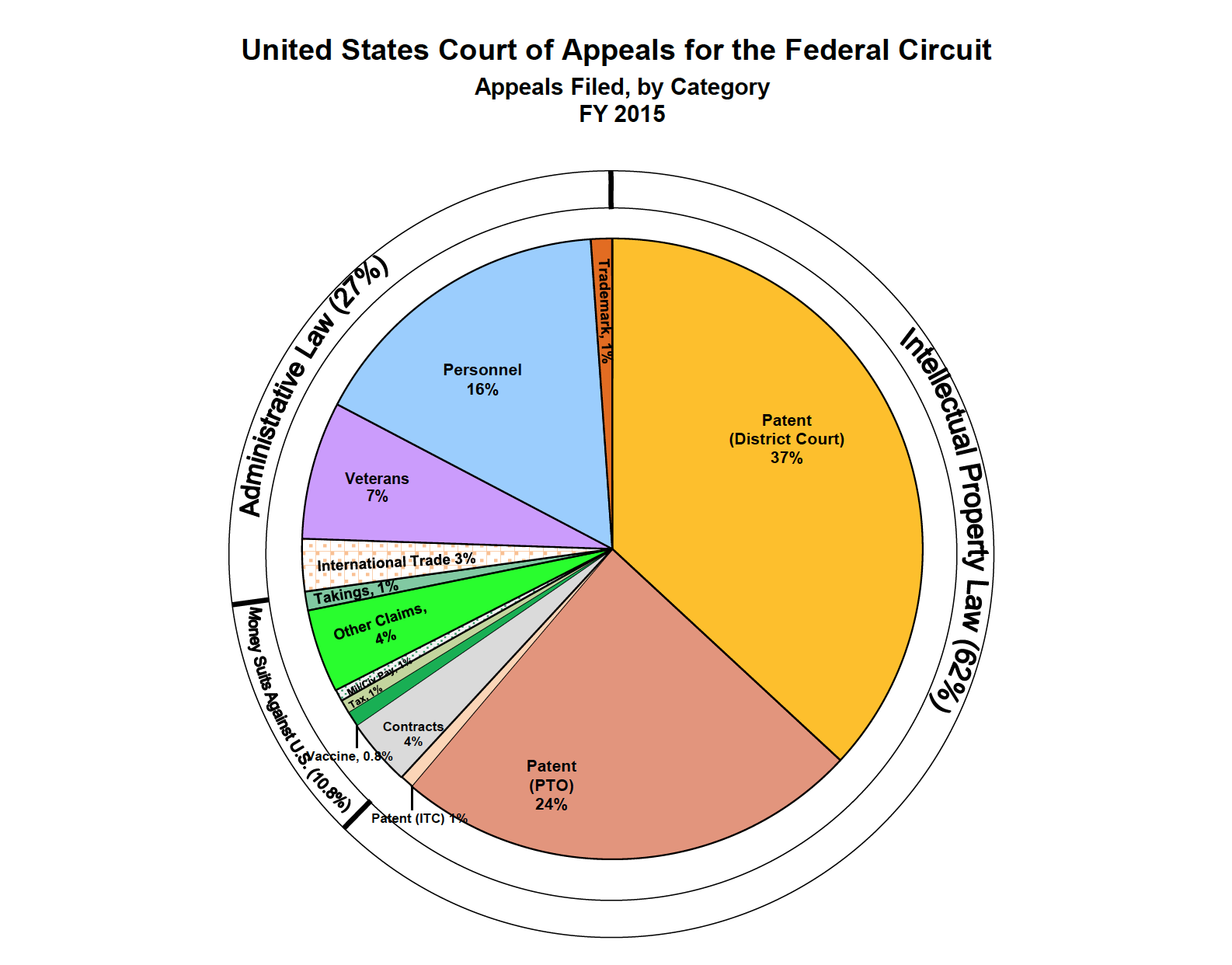 (Graph from http://www.cafc.uscourts.gov/the-court/statistics)
That trend has continued, with appeals from the PTO now overtaking appeals from the district courts.  The below chart shows the annual number of appeals filed from 1997 to the end of January 2016.  As of January 29, the court had docketed more appeals arising from the PTO than the district courts.  If this filing rate holds true for the rest of the year, we can expect almost as many appeals from the PTO to be filed as there were appeals from the district court last year.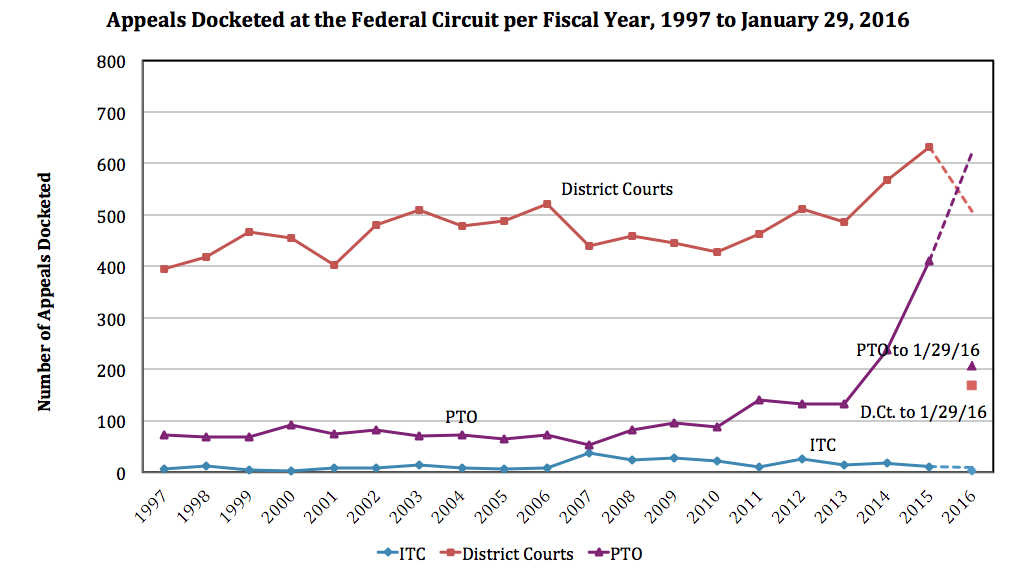 (Data source: http://www.cafc.uscourts.gov/the-court/statistics)
My primary hypothesis for this dramatic rise is relatively simple.  Since the implementation of the America Invents Act, there has been an explosion of inter partes review proceedings at the PTO.  In inter partes review proceedings, there is inevitably a winner—and a loser.  Given the relatively small cost of filing an appeal, and the current uncertainty as to outcomes on appeal, parties that are losing on IPR are filing those appeals.  There are other things going on, particularly the increased thoroughput of the PTAB, but I suspect that many of the appeals from the PTO are of IPR proceedings.
Whatever the cause, the ramifications of this increase in appeals from the PTO are quite significant.  If I'm right that most of these appeals from IPR proceedings, they're likely to be hotly contested by both parties.  In addition, each of these cases involves its own invention and technology.  So I see this as a substantial workload increase for the Federal Circuit judges and their clerks.  One thing to take a look at going forward is how the Federal Circuit is going to be handling these appeals.
(I don't have an explanation for the drop in appeals from the district courts, other than possibly the decline in patent cases filed and pending that occurred in late 2014 and early 2015. It could also be due to more cases being resolved through the IPR proceedings—although as others have observed, only a fraction of patents involved in infringement litigation are also involved in IPR proceedings)..