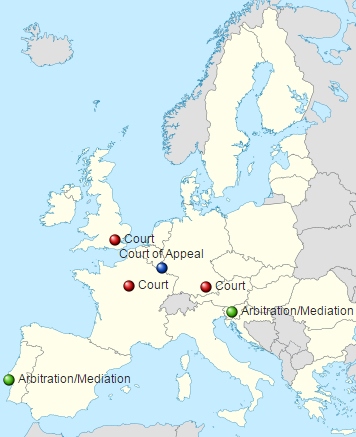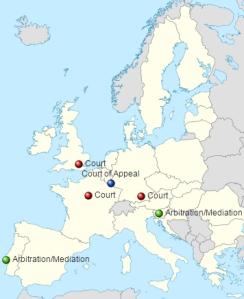 By Dennis Crouch
A pan-European patent court is a big deal. Once in operation, the Unified Patent Court will allow owners of European patents to use a single court action to enforce a patent across Europe.  The UPC Preparatory Committee continues to solidify practical elements of court operation – most recently, the committee set a fee schedule: 11,000 Euros fixed fee plus an additional value-based fee. For actions with a claimant-set-value of >50 million Euros, the additional value-based fee would be 325,000 Euros.  Small enterprises will receive a 40% reduction in fees and fees for all parties will be partially reimbursed if the case settles before final verdict.
In addition to court fees, the Committee also set a schedule for a successful party's 'recoverable costs' from the unsuccessful party.  The general rule for the UPC is that the unsuccessful party bears the reasonable, proportionate, and equitable costs of the successful party. The Preparatory Committee has set ceilings for these costs that also depend upon the 'value of the proceeding.'  For lower-value cases, the fee cap will be around 10% of the case value.  For actions with a claimant-set-value of >50 million Euros, the fee is capped at 2 million Euros.
Within the next few months, the Preparatory Committee will wrap-up its activities and we will then await ratification by the member nations.  The UPC Agreement was signed by 25 EU Member States.  However, it must be ratified by at least 13 states, including France, Germany and the United Kingdom – That process is likely to be concluded this summer as well.  If that schedule goes forward then the UPC may be open-for-business for the start of 2017.