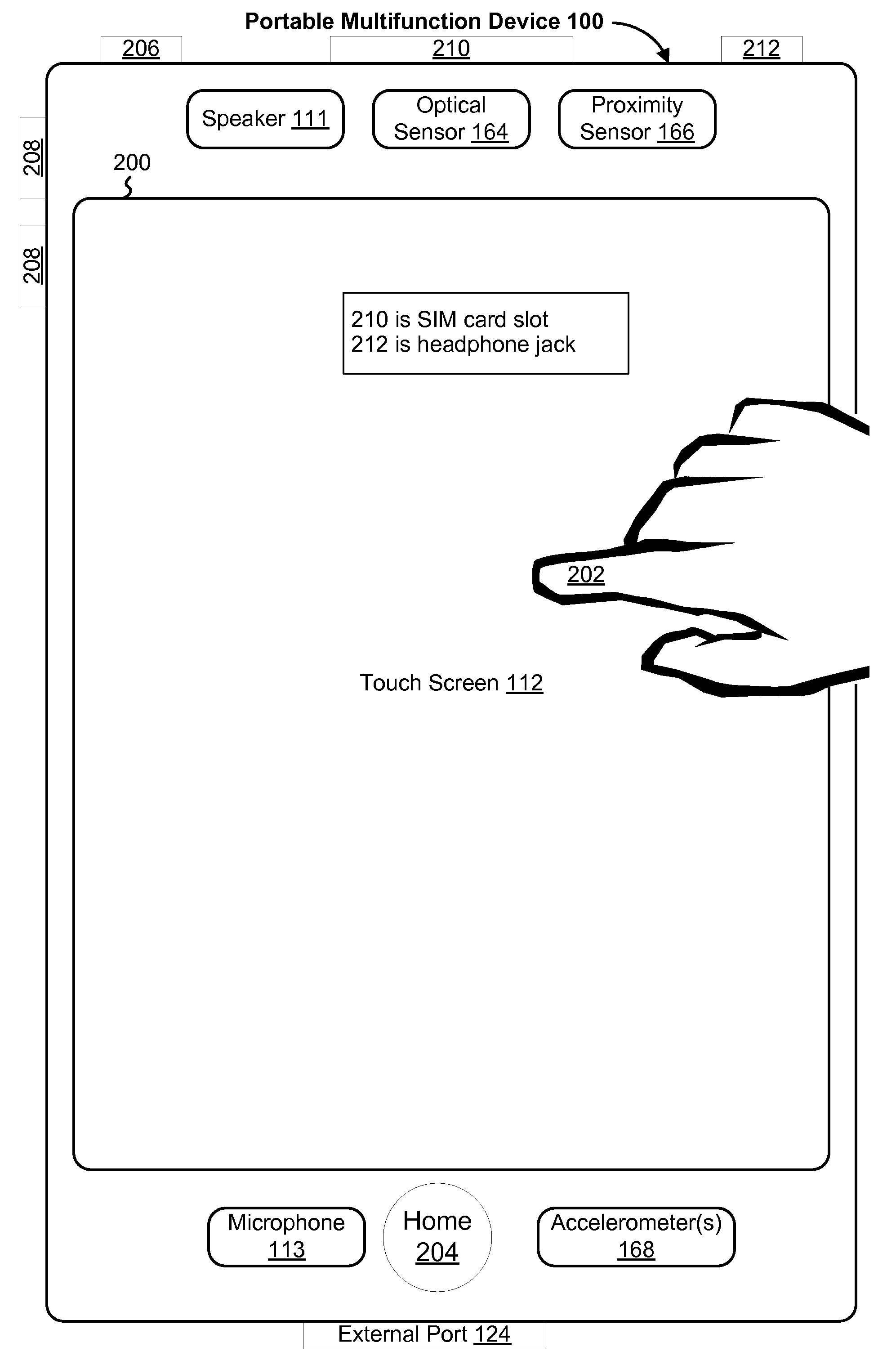 In re Lemay (Fed. Cir. 2016)
In a divided opinion, the Federal Circuit has sided with Apple Inc. and reversed the Patent Trial & Appeal Board (PTAB) — finding that no substantial evidence supported the USPTO's factual findings regarding what was taught by the prior art.  Application No. 11/968,067 (2007 priority date).  The application here is one of 75+ that all claim priority to the same 2007 provisional application.
The claims at issue here relate to a method of displaying a "list of information about online video items" on a touchscreen.  The method includes scrolling after a "moving finger gesture;" requesting an online video after a "tap gesture" in one location; providing further information about the selected video after a different "tap gesture;" and displaying a different list of information after a "finger gesture on a respective icon." The Board held that the combination of prior art references (Cook and Saarinen) taught each of the claim limitations and that the combination would have been obvious to a person of ordinary skill in the art.
Mapping of prior art onto the claim elements is sometimes tricky.  Prior art provides images, charts, and disclosures – but patent claims focus on boundary lines unique by design.  That said, the standard of appellate review makes it difficult to challenge PTAB findings as to what is taught by the prior art.  PTAB factual findings are generally upheld on a appeal if supported by at least a scintilla of evidence – substantial evidence.
Here, the Federal Circuit sided with the patent applicant – finding that the prior art failed to teach a "list of information" that corresponds to online video items as claimed.  The specification explains that this might be a listing of "most viewed" videos or "Pokemon theme music" videos.
The opinion is something of a confusing shame – essentially ends up arguing the impossibility of a list of lists. The court writes:
If each of the three sets of title, artist, and price information constitutes one of the "lists of information," it cannot also be correct that the search results as a whole (i.e., "Mandy More," "I Wanna Be With You," and "Now That's What I Call Music! 4") constitute one of the lists.
Claim Construction: The dissent by Judge Moore identified the issue as one of claim construction — she would would have interpreted the claims slightly differently (and in a way suggested by the PTO) that the claimed "corresponding list of information about online video items" need not be associated with the set of icons as suggested by the majority.  She writes: "Understanding claim 1 in this way, I would hold there is substantial evidence to support the examiner's finding, adopted by the Board, that these limitations are disclosed in Cook."  This interpretation is also appropriate according to Judge Moore under the broadest reasonable interpretation of the claims given to terms during prosecution.