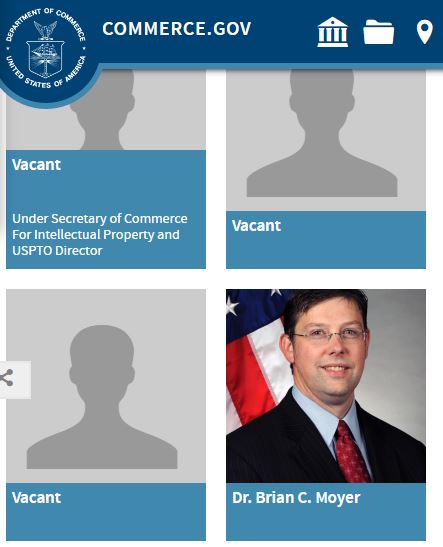 Folks are having fun today with Federal Government web page conversions.
We still do not have confirmation that Michelle Lee will stay-on as Under Secretary of Commerce for Intellectual Property and USPTO Director.  The newly updated COMMERCE.GOV website shows the position vacant while other positions remain filled.
It should all be figured out by Monday.
If you remember, Dir. Lee's initial appointment by President Obama was also filled with some amount of discord and confusion a la The Office with her "acting as director" for several months before actually being nominated for the position.