by Dennis Crouch
Lifetime Indus v. Trim-Lok (Fed. Cir. 2017)
The district court dismissed Lifetime's infringement complaint for failure to state a claim. Fed. R. Civ. Pro. 12(b)(6).  On appeal, the Federal Circuit reversed – holding that the inducement and contributory infringement claims were sufficiently pled.
The most interesting aspect of the decision is actually a bit of dicta regarding the now abrogated Form 18. Prior to December 2015, the Federal Rules of Civil Procedure included a set of Form complaints – the patent complaint (Form 18) was truly bare-bones.  Following Iqbal and Twombly, many of us saw a real tension between the permissible forms and the plausibility requirements of Twiqbal. Thus, when the forms were eliminated in 2015, I assumed that pleading standards had been effectively raised. Here, the Federal Circuit pushes back against that assumption:
The parties assume that there is a difference between the requirements of Form 18 and Iqbal / Twombly; however, we have never recognized such a distinction. See KTech ("That Form 18 would control in the event of a conflict between the form and Twombly and Iqbal does not suggest, however, that we should seek to create a conflict where none exists."). In any event, we need not resolve the question whether there is a difference between the two standards here because, as we explain, the SAC met the Iqbal / Twombly standard for pleading direct infringement.
When they think you are wrong, double-down.
Lifetime's U.S. Patent 6,966,590 claims a two-part seal used in RV slide-out rooms.  In 2013, two of Lifetime's seal-designers left the company and joined Trim-Lok.  Although neither were named inventors on the asserted patent, Lifetime alleged that both had knowledge of the patent.  Although the accused infringer only manufactured only one of two components of the claimed invention, the Federal Circuit ruled that the patentee pled facts sufficient to reasonably infer that an infringing combination was created once installed in a Forest River RV. (Two components: a seal installed on an RV).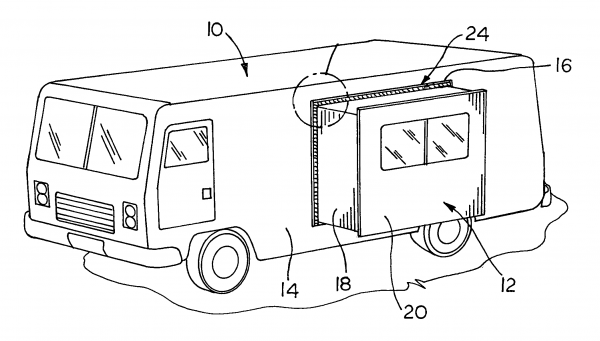 Holdings:
Direct Infringement Properly Pled: Lifetime did allege that TrimLok installed the seal onto the RV; that is, Lifetime alleged that Trim-Lok made an infringing seal-RV combination."
Inducement Properly Pled: Alleged prior knowledge of the patent by the two former employees which allows us to presume intent.
Contributory Infringement Properly Pled: Knowledge of patent sufficiently alleged.
To be clear, the patentee did not simply allege these conclusively but went well beyond a typical Form-18 complaint to specify:
where the alleged infringement occurred (the Forest River plant);
when it occurred (in or around June 2013);
who performed the allegedly infringing act (an agent or employee of Trim-Lok); and
why (to test fit the seal onto the RV and to solicit sales).
These particular factual allegations – according to the court – easily push the complaint over the plausibility threshold.
Dismissal Reversed and remanded – the district court should now pick-up the case again and give the patentee a chance.