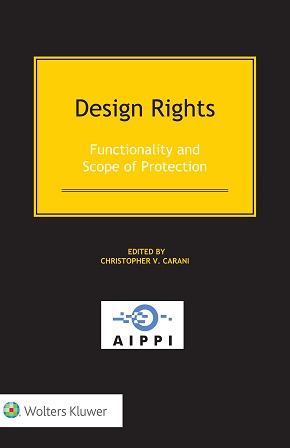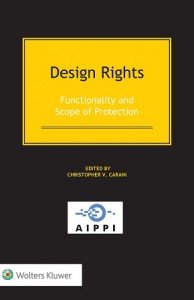 The past week I have included a few design patent law updates on Patently-O.  While on the topic, I should mention the new book edited by (and substantially authored by) Christopher Carani titled Design Rights: Functionality and Scope Protection ($200 from WK).
The book walks through design protection available the various global regions – US, Europe, Japan, China, India, S.America, etc – and is designed to help practitioners both understand the law and get started on strategy. From the book-blurb:
This book, while providing a solid foundation of the law regarding the protection and enforcement of design rights, focuses on the ever-present, and always contentious, issue of functionality in the context of design rights. While there is considerable harmonization on the fundamental principle that design rights regard aesthetic appearance and not underlying technical function, courts and legislatures the world over have long struggled with determining whether to permit, and how to interpret the scope of, design rights directed at products whose appearance may, partially or completely, be the result of functional consideration.
At 700 pages, the design-focused tome may also help sculpt your biceps as you read.