In 2007, Prof. John Duffy penned a Patently-O essay explaining that Administrative Patent Judges are at least "inferior officers" under the US Constitution (art. II, § 2, cl. 2) — requiring appointment by a Head of Department (i.e., Secretary of Commerce).   Duffy's work on the topic prompted statutory reform and now all PTAB follow that appointment process.
In a new article, Prof. Gary Lawson takes Duffy's analysis a major step forward – explaining that the PTAB is special because its Inter Partes Review actions are not further reviewed by any executive actor — rendering Administrative Patent Judges principal officer (rather than inferior) and requiring appointment by the President with Advice and Consent of the Senate.
Lawson, Gary, Appointments and Illegal Adjudication: The AIA Through a Constitutional Lens (January 12, 2018). George Mason Law Review, Forthcoming. Available at SSRN: https://ssrn.com/abstract=3105511.
The key precedent on point is likely Edmond v. United States where Justice Scalia explained:
Generally speaking, the term "inferior officer" connotes a relationship with some higher ranking officer or officers below the President: Whether one is an "inferior" officer depends on whether he has a superior. It is not enough that other officers may be identified who formally maintain a higher rank, or possess responsibilities of a greater magnitude. If that were the intention, the Constitution might have used the phrase "lesser officer." Rather, in the context of a Clause designed to preserve political  accountability relative to important Government assignments, we think it evident that "inferior officers" are officers whose work is directed and supervised at some level by others who were appointed by Presidential nomination with the advice and consent of the Senate.
Based upon this analysis, Lawson then concludes that PTAB judges must be principal offices since they have "final decisional authority."
The so-called "Duffy Defect" was somewhat easy to solve – although it did require a one-time change in statute and then re-appointments by the Director of Commerce.  Actually having the Senate confer on each PTAB judge seems like a much larger matter.  In his draft article, Lawson suggests (with some jest) his find be identified as the "Lawson Lacuna." My ideas: "Lawson End Run"; "Lawson Appointments Gun"; or "Yes, the Law applies to you Son"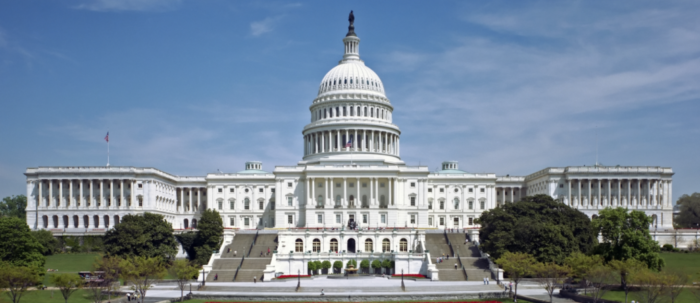 Pushing back: Although PTAB decisions are "final" there are a few factors that  might remove the judges from Lawson's Principal Status. For example:
Because the PTAB judges act as members of a three-member tribunal, their personal administrative authority is substantially reduced.   No individual PTAB judge has "final decisional authority" but rather only a minority vote.
Although oversight is not ordinarily done on a case-by-case basis, there is substantial oversight and direction given to PTAB judges.
Each decision is subject to review, including consideration by an expanded panel at the behest of the PTO director that capable of overturning the prior decision (Although some PTO officials has denied that this happens).
Although I believe these factors are relevant and weaken Lawson's argument somewhat, it is unclear at this point the extent that they are sufficient to fully undermine his conclusion.