by Dennis Crouch
Dell Inc. v. Acceleron, LLC (Fed. Cir. 2018)
In its original decision, the PTAB cancelled claim 3 of Acceleron's U.S. Patent No. 6,948,021 (inter alia). That holding was based upon an argument first presented by Dell at Oral Arguments (over Acceleron's procedural objections).  The Federal Circuit in 2016 vacated that first PTAB decision — "the Board denied Acceleron its procedural rights by relying in its decision on a factual assertion introduced into the proceeding only at oral argument, after Acceleron could meaningfully respond."  The Federal Circuit explained:
The agency must timely inform the patent owner of the matters of fact and law asserted . . . , must provide all interested parties opportunity for the submission and consideration of facts and arguments . . . and hearing and decision on notice, . . . and must allow a party to submit rebuttal evidence as may be required for a full and true disclosure
of the facts.
On remand, the Board rewrote its decision – this time excluding and ignoring Dell's late argument and thus finding the claim valid.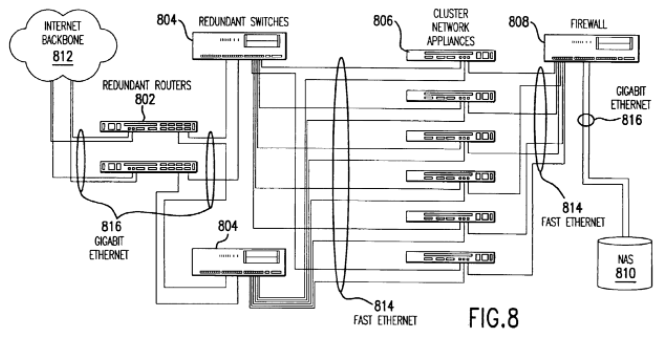 On appeal again, the Federal Circuit has now affirmed the validity finding — holding that the Board properly ignored Dell's argument – even though the result is that we confirm the validity of a patent claim that is thought to be invalid.  The problem for Dell is that the procedural rules are clear – "No new evidence or arguments may be presented at the Oral Arguments." (Office Patent Trial Practice Guide, 77 Fed. Reg. 48,756 (Aug. 14, 2012)).
The primary holding here is that the PTAB was not required to allow for any re-briefing of the arguments and evidence.  In its decision, however,, the Federal Circuit goes further and states that the Board could not reopen arguments even if had wanted to:
The Board was obligated to dismiss Dell's untimely argument given that the untimely argument in this case was raised for the first time during oral argument. See, e.g., Wagner v. United States, 365 F.3d 1358 (Fed. Cir. 2004) ("[A]n agency is bound by its regulations."); Dell contends that ignoring evidence of unpatentability is against public policy because it will not improve patent quality. We find that under these circumstances, due process and preserving the Board's discretion outweigh any negative effects of not invalidating a patent claim, especially since our decision does not preclude another party from challenging the validity of claim 3 on the same basis.
This final quoted paragraph is potentially dicta, but will certainly carry the day within the Board.